Top Picks to Catch Chelsea in the Premier League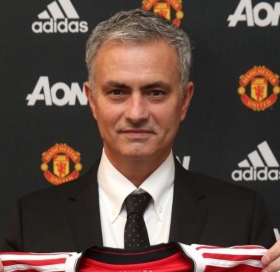 Before discussing about the teams that could catch Chelsea in the Premier League standings and why, let's remember that last year Leicester City was sitting first in the standings with 53 points after 26 games, 20 points more than Chelsea, who were in 12th place while starting to recover from a terrible start that forced them to fire

Jose Mourinho

. 
This season Chelsea has been almost unstoppable, leading the Premier League with 63 points after 26 games (20 wins, three draws and just three losses). Right now Tottenham Hotspur is the team that's closest to Chelsea, ten points behind. This time last year, Leicester City only had a two-point lead on Tottenham. The 10-point gap may seem impossible to overcome, as no team has led the Premier League by more than seven points after 26 games in the last 10 years.

So who could have a chance to catch Chelsea this season?

Tottenham Hotspur (2nd place, 53 points) Just like last season, Tottenham Hotspur looks like one of the best teams in the Premier League, but once again it seems like it won't be enough for them to become champions. It's not impossible but it won't be easy. It has nothing do with their talent level; it's just that being 10 points behind at this point, considering how well Chelsea is playing leaves them no margin for error and the bigger problem is that it's not entirely up to them, since they also need Chelsea to drop some games to give them a chance.

Tottenham has an incredible group of young players and their big stars have signed or are on the verge of signing new contracts, so even if they don't catch Chelsea this season, sooner or later Harry Kane, Christian Eriksen and Dele Alli will be Premier League champions, so don't lose hope for this season and make sure you read a review of bet365 odds ahead of the 2017-18 season because Tottenham is here to stay as a Premier League title contender. 

Manchester City (3rd place, 52 points) Manchester City is a tough team to read. Some games they seem unstoppable and there are weeks in which they play poorly, like on the December 10 4-2 loss against Leicester City or on the January 15 4-0 loss against Everton.

So what's the problem with them? Can they find some consistency and make a Premier League title run? The problem is that their manager Pep Guardiola hasn't been able to make his style of play as physical as the one seen in the Premier League. Other issues are inconsistency on defense and unreliable performances from goalkeeper Claudio Bravo.

The Premier League title race is a bit out of reach, 11 points is too much and even though there's a lot of talent on this team, they have to play perfectly over the next 12 games and expect Chelsea to drop enough points along the way. To me, they should turn their attention to the UEFA Champions League while starting to plan ahead for next season. They need to analyze what went wrong and what changes have to be made in order to be able to have a more competitive and consistent team.

Other Contenders To me, Tottenham Hotspur and Manchester City are the only two teams with a real chance of coming even close to challenging Chelsea in the last 12 games of the Premier League season. Arsenal has fallen apart in recent weeks, they have too many distractions around them, with the rumors of players like Sanchez and Ozil leaving and with Arsene Wenger on the hot seat and even though Manchester United is playing better as of late, they dropped way too many points early on and they're better off focusing on other competitions.