Can Arsenal challenge for the top four next season?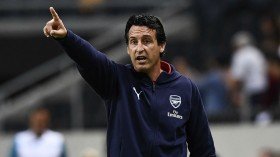 Football can be a funny old game. The 2018/19 season for Arsenal under new manager

Unai Emery

proved that in spades. At times the team looked unplayable, at times they looked uninterested – yet despite that they went to a Europa League final and finished a solid 5th in the Premier League table. Yet for Arsenal fans used to more this was not enough – especially missing out on a top four finish and the prospect of Champion's League football next year.
The big question for everyone involved at the Emirates is can manager Emery lead a charge back into the top four next year? Obviously, we are now at a point in the season where this is hard to answer for sure. Certainly, there were enough positives under the new boss to give cause for optimism and he has the managerial skills to do it.



The best place to start for now is a look at the odds being given for Arsenal to do so. This is actually very positive with short odds of 13/10 at many bookies. Such confidence from those in the know may be enough to prompt a little wager on the Gunners to do it. If you do fancy a flutter, placing a bet online is the safest and easiest way to do so. If you also try Sportsbet.io Bitcoin sports betting, then you can use digital cryptocurrency to wager with which is even more secure.



To live up to the chances given by the bookmakers though, what do Arsenal need to do over the summer and during next season?



Overhaul the current squad



Probably the first thing many fans expect to see is a real shake-up of the current squad. This has already begun to happen with players like Cech and Jenkinson being allowed to leave. There seems to be too many players on sky-high wages who are simply not up to it. Restructuring this bloated squad is something that manager Emery must do in order to free up funds to buy players and also to ensure he has the right blend of players to challenge next year. Keep an eye on the latest football news to see if this actually happens.



Sign some new players



Arsenal fans will be desperate for some new faces to come in and freshen things up at the Emirates. This is even more pressing if a lot of players are allowed to leave and this affects the squad depth at Arsenal for the new campaign. Top of the shopping list must be at least a couple of new defenders to replace underperformers like Mustafi. With Koulibaly from Napoli and Varane from Real Madrid seemingly on the market, they are the players Arsenal should aim for. They may simply not have the money to get them though!



Sort out the Ozil situation



One big distraction around Arsenal last year for fans was the whole Mesut Ozil situation. You got the distinct impression that it caused problems on the pitch and in the dressing room, too! Emery must decide now whether to sell him or to make him a key part of the team for next year. Allowing him to drift through another season like last year will not do anyone any good. When on song, Ozil's creativity and passing could propel Arsenal into the top four. However, it could just as easily go the other way if he is not playing or there are behind the scenes issues.



Stop the tinkering



Towards the end of the last campaign, manager Unai Emery seemed to finally settle on a regular formation he then used for most games. This was a 3-4-1-2 and it really seemed to suit the players Arsenal had and helped them finish the season relatively strongly, compared to how they had started. Many believe it was simply keeping a more settled team and formation that made this happen. To help with a top four challenge next year, Emery must resist the urge to tinker when not necessary. That would help players build up a relationship with each other and also to become familiar with the formation they play in.



Top four could be on for the Gunners



The great news for Arsenal fans is that they are very close to making a top four spot theirs next year – after all, they only just missed it this time around! The above steps needed to make this happen are not hard or particularly complex to sort out. It is a case of getting rid of those not up to it, signing some better players in their wake, sorting out Mesut Ozil and then playing a settled team in a formation they know. With this in place, top four could be a likely spot for them.