Can Tottenham go as far as winning the Premier League?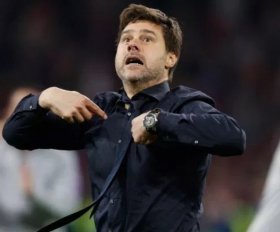 The word 'dark horse' has been synonymous with Tottenham Hotspur. Traditionally, Tottenham aren't considered a 'heavyweight', but they can be seen fighting tooth and nail against the heavyweights. In recent times, the likes of Manchester United and Arsenal have been finding it hard to keep the Spurs in check. Tottenham handed Arsenal a 2-0 bashing during the Quarter-final of the Football League Cup (December 2018).

Dele Alli

and Son Heung-min were seen finding the net.
In all fairness, the Lilywhites have one of the strongest teams in the competition. They have some of the finest players in their ranks. The likes of Harry Kane and Son Heung-min require no introduction. Energy, thrill and excitement start flowing through the Tottenham Hotspur Stadium whenever these two stalwarts stride onto the field. Harry Kane, let us face it, is one of the finest strikers in England. Quite often, you will hear people saying: "If nobody manages to score, Harry Kane will." 

The club's defence lines happen to be equally good, with Toby Alderweireld and Jan Vertonghen making life difficult for the opposition's forward line. If you wish to see all of these players in action, then get your Tottenham hospitality tickets booked before time runs out. 

Despite having some of the finest footballers in their ranks, the Lillywhites have not been able to win the Premier League. The club came agonisingly close to winning its first-ever Premier League title in 2016-17. Eventually, The Blues eclipsed them and got their hands on the silverware.

This year, however, many of the club's fans believe that Tottenham will win its first-ever Premier League title in 2019-20. There are quite a few reasons behind this belief:

Their forward line looks good

One of the club's striking features is its formidable forward line. The moment you think of Tottenham Hotspur, Harry Kane's name is bound to come to your mind. Son Heung-min, the forward from South Korea happens to be an integral part of the club's forward lines. Both of these players are known for their aggressive mindset. They want to score goals and win matches. Harry Kane can be seen decimating oppositions almost single-handedly on quite a few occasions. 

Harry Kane cannot be kept out of the game

This point needs to be reiterated 10,000 times. Harry Kane is the 'glue' that keeps the entire Team together. His exceptional on-field exploits in recent times have redefined the club's 'brand'. Tottenham Hotspur has been exceeding expectations quite regularly. The moment you write them off, they tend to come out all guns blazing. 

Pochettino knows how to get the best out of his troops

He has been the club's '12th player'. Pochettino can be seen marshalling his troops with courage and skill. He isn't someone who'll spend heavily on acquiring already-established players. Pochettino believes in getting the best out of his players. He will motivate them, work with them, and scold them,but he will get the job done for you.  

The Spurs vs Everton rivalry

Everton and Tottenham will clash against each other in November this year. They will once again be seen locking horns against each other in April next year. As one would expect, Tottenham has always had an upper hand in the Spurs vs Everton rivalry, but the lads from Everton are no mugs and can punch well above their weight if and when the need arises. 

So, the 2019-20 season of the Premier League is in full swing. The Spurs might not have got off to a promising start this season but many believe that they will find momentum during the business end of the tournament.