Early Days but United must do Better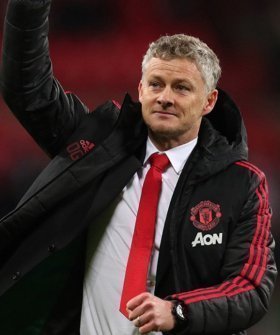 International breaks make frequent appearances on the football calendar but they are rarely welcome interventions. Fans want to see their teams maintain momentum, particularly at this time of the season when a busy winter fixture list just starts to appear on the horizon.
For Manchester United, however, the second break of 2019/20 may just come at an opportune time. After eight Premier League games, the Red Devils lie in a lowly 12th place with just nine points. Defeat away to struggling Newcastle United was a particular low but can the players return stronger after a spell away with their national teams?

Targets

In terms of Premier League football, United's minimum target is a Top Four finish and a return to the Champions League. After those initial eight games, Ole Gunnar Solskjaer's men were seventh favourites to finish inside that top four and very few football tips were suggesting taking a punt on that option.

There are, however, reasons why Champions League football remains a possibility despite that mixed start. Liverpool may be running away with the title but the teams below them, most notably Manchester City and Spurs, are shedding points along the way. Manchester United can still take advantage but there are obvious areas where the side needs to improve.

Good News, Bad News

Interviewed after the Newcastle defeat, David De Gea seemed distraught but the Spanish international stopper is one of the few United players to emerge with any credit to date. After those eight matches, De Gea and his defence had conceded just eight goals. That's three less than Arsenal in third place and only three teams have conceded fewer at this stage of the campaign.

Along with De Gea, central defender Harry Maguire and full back Aaron Wan-Bissaka can also be praised. The defence has held firm but their input also underlines the obvious problems at Old Trafford.

Romelu Lukaku was a fringe figure for much of his time at the club but while the Belgian largely underperformed at Manchester United, his move to Inter Milan left a vacancy in attack that wasn't adequately filled. Marcus Rashford was suddenly promoted as the main striker and while three goals in eight league games is a respectable enough return, it's not a stunning record.

Rashford is only 21 but other players cannot use age as an excuse. Jesse Lingard is 26 now and after a positive World Cup, he's failed to build on that breakthrough tournament at domestic level.

Next Steps?

United's attacking players must carry the responsibility for this poor start to the season. The club has registered just 11 goals in 11 matches across all competitions so it's clear where the problems lie.

If Ole Gunnar Solskjaer remains in charge, the manager simply must add a prolific and experienced striker to the squad in January. It won't be easy but a more potent threat up front can still make the 2019/20 season a successful one.