Jose Mourinho discusses January transfer window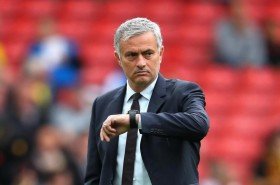 Newly appointed Tottenham manager

Jose Mourinho

has opened up on his upcoming plans for the January transfer window. Mourinho has been assured a large amount of money to spend on new signings, as the Portuguese boss looks to reshape his squad after the shock departure of

Mauricio Pochettino

this week.
Mourinho has several players in mind that he would like to sign, with the likes of Mesut Ozil and Alexis Sanchez amongst the surprise options being weighed up by the new Spurs manager.

In stark contrast to the expected expenditure of the club's coffers though, Mourinho revealed he is happy with his squad. The Portuguese quipped: "The best gift are the players who are here.

"I don't need new players. I just need to get to know these ones better.

"I know them well but you never know them well enough until you meet them."

Mourinho signed a staggering £8 million per year contract with Tottenham as a replacement for Pochettino, with Spurs hoping he can end their trophyless spell. 

Mourinho has won 25 trophies since moving in to football management, in contrast with the 24 one in Tottenham's whole history.

According to a Ladbrokes review, Tottenham's odds for Champions League qualification have improved significantly since Mourinho took over, a welcome surprise for Spurs' fans.