Chelsea Not At Full Capacity, Will Win EPL, Former Player Says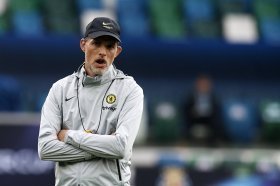 Chelsea hasn't won the Premier League since the 2016-2017 season. But it has come pretty close in recent years.
Besides, it has won the UEFA Champions League last season, defeating Manchester City 1-0 in the final, and the UEFA Super Cup. All things considered, if your idea of fun is to bet on EPL games at Betway, it might be a good idea to consider The Blues as your choice for the outright winner. At least that's what former player and occasional pundit Shaun Wright-Phillips says.

Who is Shaun Wright-Phillips

Shaun Wright-Phillips had a long and fruitful career as a winger for both Chelsea and Manchester City - two of the favourites for the title both among analysts and Betway oddsmakers - before retiring from active duty in 2019. Having experienced both Chelsea and Manchester City, he is in a unique position to share insights about how they'll do in this year's Premier League.

Not at their full capacity

And he thinks Chelsea has the chance to "pip" Manchester City to the title this season. Speaking to Metro, he pointed out that he doesn't think Chelsea is playing at its full potential just yet. Thomas Tuchel himself pointed out that Chelsea didn't play as well as it could have in its first matches of the season. Still, the team reached a draw with Liverpool, even when playing with 10 people in the second half of the match."I have to be honest and right this second, I think Chelsea would pip City to the title," Wright-Phillips told Metro. "The fact that they don't have to play well and still come away with 3-0 wins is unbelievable and [Thomas] Tuchel has even said they haven't played well yet.

"He considers Tuchel's contribution to the team vital for Chelsea's success. "I think when Frank Lampard was in charge the attack looked really fluent, but they were conceding too many goals," he said. "Tuchel came in and assured that defence up, at first it looked like the defence and midfield were two separate teams. As soon as it started coming together, you can see it runs like a well-oiled machine. They might not always play attractive football, but they get results, and they don't mind not having the ball in spells because they can hit teams on the counter."

Chelsea is doing well

Five matches into the 2021-2022 season of the English Premier League, there are only three teams that are unbeaten: Manchester United, Liverpool, and Chelsea. The latter two are currently in the lead with the exact same record, goals scored, and goals conceded. On Sunday, the Blues easily won their game against the Spurs, preceded by a similar victory over Aston Villa, and a well-deserved draw with Liverpool. If the team is not playing at full capacity,  as Wright-Phillips said, we can expect some spectacular football from them going forward, and - why not - a title at the end of the season.