Could Europe's biggest teams be relegated from the Champions League in proposed competition shake up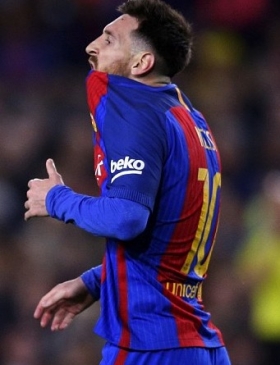 It's been an exciting and in large parts a surprising 2018/19 Champions League campaign with most of the Premier League's representatives having had a successful run in Europe's premier competition and win plenty of surprise packages emerging: namely Ajax and Spurs.
Spurs shocked Man City to reach the semi-finals and a youthful Ajax outfit surprised Champions League veterans Juventus with a stunning victory over two legs. Liverpool breezed backed Porto and are now priced temptingly to be crowned champions if you're tempted to claim no deposit free bet offers but first they have to make it past Barcelona before they can contemplate reaching their second Champions League final under Jurgen Klopp.

However, the current competition format could also be set to change.

Controversial plans to shake up European's leading club competition, the Champions League, have been announced with early proposals suggesting that the competition could be expanded to include several more matches and that relegation and promotion could be introduced .

Spearheaded by Juventus owner Andrea Agnelli, the Italian has outlined his preferred vision for the future of the tournament, which if passed would mean more matches and the possibility of a two-tier system emerging.

The ECA and Juventus chairman set out his intentions to revamp European football in a letter addressed to all ECA before discussions regarding the proposals will take place at a general assembly in Malta in early June.

The Juve charirmen said the proposed changes were "fundamental to the future of European football" as he outlined a number of changes including more European football to be played by clubs and the introduction of a pyramid-style structure.

The proposals go in some way to allay concerns from some that participation will not be based on historical privilege; clubs like Juventus have long pushed  for permanent membership of Europe's elite club competition.

Following the letters that have been sent out, ECA Representatives have declined to provide any further information citing the fact that full proposals have not yet been ironed out.

Agnelli initially outlined his vision for expanding the Champions League in 2018, heavily indicating that if he had his way the biggest clubs would compete in more high-profile and lucrative matches by changing the group stage format from eight groups of four clubs to four groups of eight

The Premier League's position on the suggested proposal has not changed after issuing a strong statement on behalf of its clubs, emphatically opposing the proposed change they "would alter the structures, calendar and competitiveness of the domestic game".

England's premier division also insisted that "the structures of domestic football are determined by leagues and their respective national associations".

Other than UK reaction, Lars-Christer Olsson, European Leagues president, labelled Agnelli's letter "strange" and said it contained false accusations. He also went on to mention that he expected clubs to be big enough to make their own judgment about the touted proposals and whether or not to attend this summer's meeting to discuss it.