Liverpool's Biggest Premier League Wins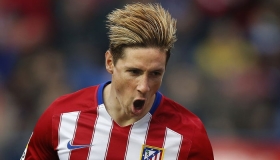 The Reds have been making their mark on the football scene for decades. Throughout the years, they have played dozens of memorable matches, handing defeats left, right, and center. However, these are the biggest Liverpool wins in the Premier League to date.
Liverpool VS. Southampton

Date: January 16, 1999

Score: 7-1

Liverpool scored 7-1 against Southampton in the 1999 Premier League, making it their biggest victory to date. The match took place at Anfield, with more than 44,000 in attendance. Robbie Fowler scored three goals for Liverpool, giving them the momentum needed to win the match with seven goals. 

Aston Villa VS. Liverpool

Date: February 14, 2016

Score: 0-6

Talk about a Valentine's day tragedy! Liverpool managed to score six goals against none by Aston Villa in the 2016 Premier League match held at Villa Park. Not only did they win the match, but also humiliated Aston Villa on their home ground. This victory is one of the many under the leadership of the current Liverpool manager Jürgen Klopp.

Newcastle United VS. Liverpool

Date: April 27, 2013

Score: 0-6

Liverpool managed to defeat Newcastle United on their home ground at St. James Park in this 2013 Premier League Match. The game saw peak performances from Jordan Henderson and Daniel Sturridge. Both players managed to score two goals each. This defeat was Newcastle United's heaviest on their home ground since 1925 when they faced off against Blackburn Rovers. Coincidentally, it was also Liverpool's biggest victory in an away game at the time.

Liverpool VS. Derby County

Date: September 1, 2007

Score: 6-0

With two goals each by Xavi Alonso and Fernando Torres, Liverpool handed Derby County one of their biggest defeats to date. Liverpool played this game at their home ground in Anfield and saw more than 44,000 people in attendance.

West Bromwich Albion VS. Liverpool

Date: April 26, 2003

Score: 0-6

Liverpool thrashed West Bromwich Albion in this match played at The Hawthorns, the home ground of the West Bromwich Albion Football Club. Michael Owen and Milan Baros dominated the score charts with four and two goals, respectively.

Ipswich Town VS. Liverpool

Date: February 2, 2002

Score: 0-6

In this away-game played at Portman Road, Liverpool defeated Ipswich Town on their home ground with six goals. The exceptional performance by Liverpool players Michael Owen and Emile Heskey is particularly notable, with both having scored two goals each.

Liverpool VS. Manchester City

Date: October 28, 1995

Score: 6-0

Liverpool handed Manchester City one of their toughest defeats in this home game by Liverpool. The match saw two goals each by Robbie Fowler and Ian Rush. The latter scored the game-winning goal at the 64-minute mark. With this win, Liverpool grabbed the third position in the Premier League, with Manchester City on 20th.

Liverpool VS. Hull City

Date: September 26, 2009

Score: 6-1

In their second showdown of 2009, Liverpool handed Hull City their second defeat of the year. Hull City had previously lost to Liverpool in the Premier League match held on April 25, 2009. The match saw Fernando Torres and Ryan Babel dominating the field with three and two goals respectively. Although Geovanni scored a goal for Hill City, one goal simply was not enough.

Why play at other casinos when you can play when you want, how you want with these Casinos Not on Gamstop? Learn more information about these casinos with detailed pros and cons here.