Who will be the next managerial sacking of the season?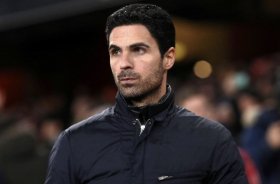 It was almost inevitable that if Watford didn't see immediate results in their return to the Premier League that a change in manager would be shortly followed, with Xisco Muñoz biting the inaugural bullet and becoming the first boss to be sacked this season, just a few games after the Hornets earnt promotion.
Claudio Ranieri has come in to pick up the pieces and while the Italian has struggled in recent times with short but unsuccessful spells at Fulham and Roma, he will always be best known for his time at Leicester City, where defied all the odds-on betting sites like Betdaq and won the league in 2016 with a rag tag group of Foxes. Sadly, we don't see the Hornets surging for the title anytime soon but with seven points already, we do wonder if the Italian will be given enough time to tinker his own system considering how prematurely Xisco was relieved of his duties.

As for the rest of the league, attention now turns to who the next manager will be to get the sack. Several teams have already struggled this season so we thought it would be appropriate to run through who we think could also follow Xisco to the job centre.

Steve Bruce 

If the proposed Newcastle United takeover is to go ahead as planned then we feel Steve Bruce's days in the St James Park dugout are numbered. Having been in charge for two years now, Bruce has kept the Magpies up but has played a very pale, mediocre brand of football that simply wouldn't match the ambitions of the Toon Army. 

The well backed consortium would be pumping money into the club that Geordies could only have dreamed over under the dictatorship of Mike Ashley, attracting a new caliber of player as a bi-product of that lucrative financial war-chest along with a better manager. We aren't too sure who that will be yet, but with the Magpies meandering around lower midtable for far too long now, a shake up in management could be exactly what Newcastle need.

Daniel Farke

It could be considered harsh for Norwich City to pull the trigger on Daniel Farke's time with the club, but having already felt the pain of relegation in 2020, bouncing between the Championship and top flight doesn't seem feasible second time of asking. The Canaries simply don't look good enough this season, struggling again and rooted bottom of the table and whether recruitment is to blame or the tactics in place to discipline them, it is always easier to replace the man in charge as opposed to the whole starting eleven. 

If the decision to sack Farke is made, the Norwich hierarchy need to get it done sooner rather than later, as we have seen in recent years that a change in manager can bring with it a fresh run of results which is exactly what the fans at Carrow Road need if they are to make a daring escape from relegation.

Mikel Arteta 

The Spaniard is on borrowed time at the Emirates, having overseen the worst period in the clubs Premier League history. Arteta invested heavily in youth over the summer, but this squad is crying out for immediate success and while the Gunners have too much quality to realistically be relegated, although they found themselves rock bottom heading into the first international break. 

There are a number of elite coaches around and you get that sense that if results aren't turned around quickly, which after a solid win in the North London derby is not impossible, then fingers will be pointed in Arteta's direction — with Antonio Conte, Graham Potter and Erik ten Hag all linked with Arsenal in the past few weeks.