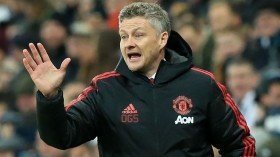 Manchester United are reportedly on the cusp of appointing Ole Gunnar Solskjaer as their permanent head coach after impressing with the club on an interim role.
- read news story
Breaking Transfer Stories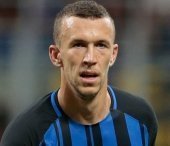 Tottenham Hotspur have emerged as surprise canidates to acquire the services of Ivan Perisic, who has been linked with Arsenal and Manchester United in the past.
-
read news story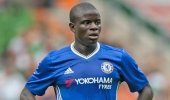 Chelsea midfielder N'Golo Kante has assured that he is content with the club and has no plans of pursuing a fresh challenge at the end of the season.
-
read news story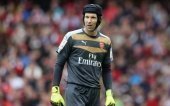 Newcastle United goalkeeper Freddie Woodman has reportedly emerged as an option to take up the role of the backup shot-stopper at Arsenal next term.
-
read news story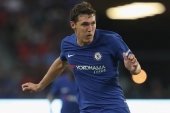 Denmark international Andreas Christensen has acknowledged that Chelsea are unlikely to sanction the sale of any first-team players this summer unless they can overcome their transfer embargo.
-
read news story
| Team | P | PTS |
| --- | --- | --- |
| Liverpool | 31 | 76 |
| Manchester City | 30 | 74 |
| Tottenham Hotspur | 30 | 61 |
| Arsenal | 30 | 60 |
| Manchester United | 30 | 58 |
| Chelsea | 30 | 57 |
| Wolverhampton Wanderers | 30 | 44 |
| Watford | 30 | 43 |
| West Ham United | 31 | 42 |
| Leicester City | 31 | 41 |
| Everton | 31 | 40 |
| Bournemouth | 31 | 38 |
| Newcastle United | 31 | 35 |
| Crystal Palace | 30 | 33 |
| Brighton and Hove Albion | 29 | 33 |
| Southampton | 30 | 30 |
| Burnley | 31 | 30 |
| Cardiff City | 30 | 28 |
| Fulham | 31 | 17 |
| Huddersfield Town | 31 | 14 |
| Team | P | PTS |
| --- | --- | --- |
| Barcelona | 28 | 66 |
| Atlético de Madrid | 28 | 56 |
| Real Madrid | 28 | 54 |
| Getafe | 28 | 46 |
| Alavés | 28 | 44 |
| Sevilla | 28 | 43 |
| Valencia CF | 28 | 40 |
| Real Betis | 28 | 39 |
| Athletic Club | 28 | 37 |
| Real Sociedad | 28 | 36 |
| Eibar | 28 | 35 |
| Girona | 28 | 34 |
| Espanyol | 28 | 34 |
| Leganés | 28 | 33 |
| Levante | 28 | 31 |
| Real Valladolid | 28 | 29 |
| Villarreal | 28 | 29 |
| Celta de Vigo | 28 | 25 |
| Rayo Vallecano | 28 | 23 |
| Huesca | 28 | 22 |
| Team | P | PTS |
| --- | --- | --- |
| Juventus | 28 | 75 |
| Napoli | 28 | 60 |
| Internazionale | 28 | 53 |
| Milan | 28 | 51 |
| Roma | 28 | 47 |
| Lazio | 27 | 45 |
| Atalanta | 28 | 45 |
| Torino | 28 | 44 |
| Sampdoria | 28 | 42 |
| Fiorentina | 28 | 37 |
| Parma | 28 | 33 |
| Genoa | 28 | 33 |
| Sassuolo | 28 | 32 |
| Cagliari | 28 | 30 |
| SPAL | 28 | 26 |
| Udinese | 27 | 25 |
| Empoli | 28 | 25 |
| Bologna | 28 | 24 |
| Frosinone | 28 | 17 |
| Chievo | 28 | 11 |
| Team | P | PTS |
| --- | --- | --- |
| FC Bayern München | 26 | 60 |
| Borussia Dortmund | 26 | 60 |
| RB Leipzig | 26 | 49 |
| Borussia Mönchengladbach | 26 | 47 |
| Eintracht Frankfurt | 26 | 46 |
| Bayer 04 Leverkusen | 26 | 42 |
| VfL Wolfsburg | 26 | 42 |
| SV Werder Bremen | 26 | 39 |
| TSG 1899 Hoffenheim | 26 | 38 |
| Hertha BSC | 26 | 35 |
| Sport-Club Freiburg | 26 | 31 |
| Fortuna Düsseldorf | 26 | 31 |
| 1. FSV Mainz 05 | 26 | 30 |
| FC Augsburg | 26 | 25 |
| FC Schalke 04 | 26 | 23 |
| VfB Stuttgart | 26 | 20 |
| Hannover 96 | 26 | 14 |
| 1. FC Nürnberg | 26 | 13 |
| Team | P | PTS |
| --- | --- | --- |
| Paris Saint-Germain | 28 | 77 |
| Lille | 29 | 57 |
| Lyon | 29 | 53 |
| Marseille | 29 | 47 |
| St Etienne | 29 | 46 |
| Reims | 29 | 46 |
| Montpellier | 29 | 42 |
| Rennes | 28 | 41 |
| Nice | 29 | 41 |
| Strasbourg | 29 | 39 |
| Nîmes | 28 | 37 |
| Angers | 29 | 36 |
| Bordeaux | 29 | 34 |
| Toulouse | 29 | 32 |
| Nantes | 28 | 31 |
| Monaco | 29 | 30 |
| Amiens | 29 | 29 |
| Guingamp | 29 | 22 |
| Dijon | 29 | 21 |
| Caen | 29 | 20 |