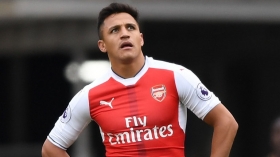 Manchester United will reportedly hand Alexis Sanchez with the famous number seven shirt, should he complete his transfer from Arsenal this month.
- read news story
Breaking Transfer Stories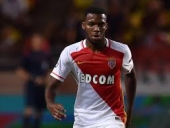 Liverpool will reportedly not be pursuing the services of Monaco attacker Thomas Lemar this month with the Principality outfit said to demand in excess of £90m for his signature.
-
read news story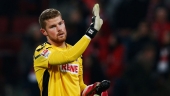 Arsenal have reportedly lined up Koln goalkeeper Timo Horn as a potential replacement for Petr Cech at the end of the current campaign.
-
read news story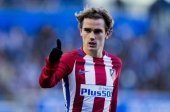 Manchester United have reportedly ended their interest in Atletico Madrid's Antoine Griezmann as they close in on the services of Arsenal forward Alexis Sanchez.
-
read news story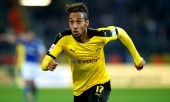 Arsenal are reported to have begun negotiations with Borussia Dortmund as they seek to lure Pierre-Emerick Aubameyang to the Emirates this month.
-
read news story
| Team | P | PTS |
| --- | --- | --- |
| Manchester City | 22 | 62 |
| Manchester United | 22 | 47 |
| Chelsea | 22 | 46 |
| Liverpool | 22 | 44 |
| Tottenham Hotspur | 21 | 40 |
| Arsenal | 22 | 39 |
| Burnley | 22 | 34 |
| Leicester City | 22 | 30 |
| Everton | 22 | 27 |
| Watford | 22 | 25 |
| Huddersfield Town | 22 | 24 |
| Brighton and Hove Albion | 22 | 23 |
| Newcastle United | 22 | 22 |
| Crystal Palace | 22 | 22 |
| Bournemouth | 22 | 21 |
| West Ham United | 21 | 21 |
| Southampton | 22 | 20 |
| Stoke City | 22 | 20 |
| West Bromwich Albion | 22 | 16 |
| Swansea City | 22 | 16 |
| Team | P | PTS |
| --- | --- | --- |
| Barcelona | 17 | 45 |
| Atlético de Madrid | 17 | 36 |
| Valencia CF | 17 | 34 |
| Real Madrid | 16 | 31 |
| Sevilla | 17 | 29 |
| Villarreal | 17 | 27 |
| Eibar | 17 | 24 |
| Getafe | 17 | 23 |
| Real Sociedad | 17 | 23 |
| Girona | 17 | 23 |
| Celta de Vigo | 17 | 21 |
| Athletic Club | 17 | 21 |
| Leganés | 16 | 21 |
| Real Betis | 17 | 21 |
| Espanyol | 17 | 20 |
| Levante | 17 | 18 |
| Alavés | 17 | 15 |
| Deportivo de La Coruña | 17 | 15 |
| Málaga | 17 | 11 |
| Las Palmas | 17 | 11 |
| Team | P | PTS |
| --- | --- | --- |
| Napoli | 19 | 48 |
| Juventus | 19 | 47 |
| Internazionale | 19 | 41 |
| Roma | 18 | 39 |
| Lazio | 18 | 37 |
| Sampdoria | 18 | 30 |
| Udinese | 18 | 27 |
| Fiorentina | 19 | 27 |
| Atalanta | 19 | 27 |
| Torino | 19 | 25 |
| Milan | 19 | 25 |
| Bologna | 19 | 24 |
| Chievo | 19 | 21 |
| Sassuolo | 19 | 21 |
| Cagliari | 19 | 20 |
| Genoa | 19 | 18 |
| SPAL | 19 | 15 |
| Crotone | 19 | 15 |
| Verona | 19 | 13 |
| Benevento | 19 | 4 |
| Team | P | PTS |
| --- | --- | --- |
| FC Bayern München | 17 | 41 |
| FC Schalke 04 | 17 | 30 |
| Borussia Dortmund | 17 | 28 |
| Bayer 04 Leverkusen | 17 | 28 |
| RB Leipzig | 17 | 28 |
| Borussia Mönchengladbach | 17 | 28 |
| TSG 1899 Hoffenheim | 17 | 26 |
| Eintracht Frankfurt | 17 | 26 |
| FC Augsburg | 17 | 24 |
| Hertha BSC | 17 | 24 |
| Hannover 96 | 17 | 23 |
| VfL Wolfsburg | 17 | 19 |
| Sport-Club Freiburg | 17 | 19 |
| VfB Stuttgart | 17 | 17 |
| 1. FSV Mainz 05 | 17 | 17 |
| SV Werder Bremen | 17 | 15 |
| Hamburger SV | 17 | 15 |
| 1. FC Köln | 17 | 6 |
| Team | P | PTS |
| --- | --- | --- |
| Paris Saint-Germain | 19 | 50 |
| Monaco | 19 | 41 |
| Lyon | 19 | 41 |
| Marseille | 19 | 38 |
| Nantes | 19 | 33 |
| Nice | 19 | 27 |
| Montpellier | 19 | 26 |
| Guingamp | 19 | 26 |
| Rennes | 19 | 25 |
| Dijon | 19 | 24 |
| Strasbourg | 19 | 24 |
| Caen | 19 | 24 |
| Amiens | 19 | 21 |
| Troyes | 19 | 21 |
| Bordeaux | 19 | 20 |
| St Etienne | 19 | 20 |
| Toulouse | 19 | 19 |
| Lille | 19 | 19 |
| Angers | 19 | 18 |
| Metz | 19 | 11 |