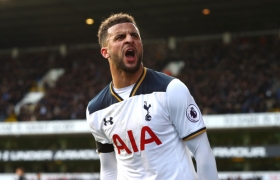 Bayern Munich are reportedly keeping a close watch on Tottenham Hotspur's Kyle Walker ahead of a potential move for his signature in the summer.
- read news story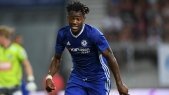 Belgium striker Michy Batshuayi arrived at Chelsea last summer with expectations of him competing with Diego Costa for the main striker position at Stamford Bridge. Things have not quite gone to plan for the £33million man, with reports today linking him with a move back to his former club.
-
read news story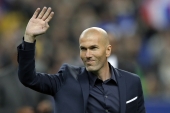 Zinedine Zidane is a Real Madrid legend. As a player he showcased his talent at the Santiago Bernabeu, and now he sits in the dugout as manager of the world famous club. The last minute defeat against Barcelona in El Clasico this week has put Zidane under pressure however, and he could be replaced in the summer.
-
read news story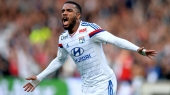 Arsenal are the only Premier League team that are showing serious interest in Lyon star Alexandre Lacazette according to reports today, meaning that the possibility of him moving to North London is looking ever more likely, with the French international looking certain to leave the Ligue 1 club. 
-
read news story
| | | |
| --- | --- | --- |
| Chelsea | 33 | 78 |
| Tottenham | 32 | 71 |
| Liverpool | 34 | 66 |
| Man City | 32 | 64 |
| Man Utd | 32 | 63 |
| Everton | 34 | 58 |
| Arsenal | 31 | 57 |
| West Brom | 33 | 44 |
| Southampton | 32 | 40 |
| Watford | 33 | 40 |
| Stoke | 34 | 39 |
| Crystal Palace | 33 | 38 |
| Bournemouth | 34 | 38 |
| West Ham | 34 | 38 |
| Leicester | 32 | 37 |
| Burnley | 34 | 36 |
| Hull | 34 | 33 |
| Swansea | 34 | 31 |
| Middlesbrough | 33 | 24 |
| Sunderland | 32 | 21 |
| | | |
| --- | --- | --- |
| Barcelona | 33 | 75 |
| Real Madrid | 32 | 75 |
| Atl Madrid | 34 | 68 |
| Sevilla | 33 | 65 |
| Villarreal | 34 | 60 |
| Ath Bilbao | 33 | 56 |
| Real Sociedad | 33 | 55 |
| Eibar | 33 | 50 |
| Espanyol | 34 | 50 |
| Celta Vigo | 32 | 44 |
| Alavés | 33 | 44 |
| Valencia | 33 | 40 |
| Las Palmas | 33 | 39 |
| Malaga | 34 | 39 |
| Real Betis | 33 | 37 |
| Deportivo La Coruña | 33 | 31 |
| Leganés | 33 | 27 |
| Sporting Gijón | 34 | 24 |
| Granada | 34 | 20 |
| Osasuna | 33 | 18 |
| | | |
| --- | --- | --- |
| Juventus | 33 | 83 |
| Roma | 33 | 75 |
| Napoli | 33 | 71 |
| Lazio | 33 | 64 |
| Atalanta | 33 | 63 |
| Milan | 33 | 58 |
| Inter Milan | 33 | 56 |
| Fiorentina | 33 | 55 |
| Torino | 33 | 48 |
| Sampdoria | 33 | 45 |
| Udinese | 33 | 43 |
| Cagliari | 33 | 38 |
| Chievo | 33 | 38 |
| Sassuolo | 33 | 36 |
| Bologna | 33 | 35 |
| Genoa | 33 | 30 |
| Empoli | 33 | 29 |
| Crotone | 33 | 24 |
| Palermo | 33 | 16 |
| Pescara | 33 | 14 |
| | | |
| --- | --- | --- |
| Bayern Mun | 30 | 70 |
| RB Leipzig | 30 | 62 |
| Bor Dortmd | 30 | 56 |
| TSG Hoffenheim | 30 | 55 |
| Hertha BSC | 30 | 46 |
| SC Freiburg | 30 | 44 |
| Werder Bremen | 30 | 42 |
| 1. FC Köln | 30 | 41 |
| Eintracht Frankfurt | 30 | 41 |
| B Gladbach | 30 | 39 |
| Schalke | 30 | 38 |
| Bayer Levkn | 30 | 36 |
| Mainz 05 | 30 | 33 |
| VfL Wolfsburg | 30 | 33 |
| Hamburger SV | 30 | 33 |
| FC Augsburg | 30 | 32 |
| FC Ingolstadt | 30 | 28 |
| Darmstadt 98 | 30 | 21 |
| | | |
| --- | --- | --- |
| Monaco | 33 | 80 |
| Paris St G | 34 | 80 |
| Nice | 34 | 74 |
| Bordeaux | 34 | 55 |
| Lyon | 33 | 54 |
| Marseille | 34 | 52 |
| Saint-Étienne | 33 | 46 |
| Nantes | 34 | 45 |
| Rennes | 34 | 44 |
| Guingamp | 34 | 44 |
| Toulouse | 34 | 42 |
| Lille | 34 | 40 |
| Montpellier | 34 | 39 |
| Angers | 34 | 39 |
| Metz | 34 | 36 |
| Lorient | 34 | 34 |
| Caen | 34 | 33 |
| Dijon | 34 | 32 |
| Nancy | 34 | 32 |
| Bastia | 33 | 28 |