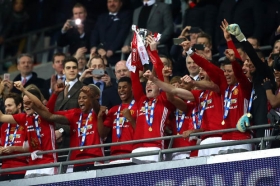 Manchester United have won the EFL Cup today, in an action packed encounter at Wembley that saw the Red Devils beat Southampton 3-2. The victory sees United take their first piece of major silverware back to Old Trafford in the Jose Mourinho era.
- read news story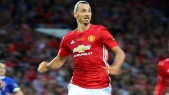 Manchester United striker Zlatan Ibrahimovic has highlighted that his side's failure to qualify for the Champions League will have no influence on his future decision.
-
read news story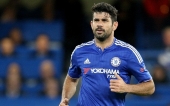 Chelsea are prepared to let Diego Costa leave in the summer, should any side match their £127m asking price. The Spain international was the subject of interest for Chinese side Tianjin Quanjian last month before the Blues snubbed their proposed offer.
-
read news story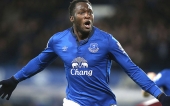 Big news has come out of Goodison Park this morning, as the agent of star Everton striker Romelu Lukaku has revealed where his future lies. The Belgian has been in fantastic form this year, sitting joint top of the Premier league scoring chart, with seventeen goals.
-
read news story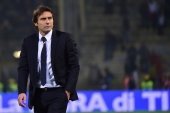 In a week where manager dismissals have been the talking point in the football world, a report today suggests that Chelsea manager Antonio Conte may quit Stamford Bridge at the end of the season and return to Italy.
-
read news story
| | | |
| --- | --- | --- |
| Chelsea | 26 | 63 |
| Tottenham | 26 | 53 |
| Man City | 25 | 52 |
| Arsenal | 25 | 50 |
| Liverpool | 25 | 49 |
| Man Utd | 25 | 48 |
| Everton | 26 | 44 |
| West Brom | 26 | 40 |
| West Ham | 26 | 33 |
| Stoke | 26 | 32 |
| Burnley | 26 | 31 |
| Watford | 26 | 31 |
| Southampton | 25 | 30 |
| Bournemouth | 26 | 26 |
| Swansea | 26 | 24 |
| Middlesbrough | 26 | 22 |
| Crystal Palace | 26 | 22 |
| Leicester | 25 | 21 |
| Hull | 26 | 21 |
| Sunderland | 26 | 19 |
| | | |
| --- | --- | --- |
| Real Madrid | 23 | 55 |
| Barcelona | 24 | 54 |
| Sevilla | 24 | 52 |
| Atl Madrid | 24 | 45 |
| Real Sociedad | 24 | 44 |
| Villarreal | 24 | 39 |
| Eibar | 24 | 38 |
| Ath Bilbao | 24 | 38 |
| Espanyol | 24 | 35 |
| Celta Vigo | 23 | 34 |
| Alavés | 24 | 33 |
| Las Palmas | 24 | 28 |
| Valencia | 24 | 26 |
| Malaga | 24 | 26 |
| Real Betis | 23 | 24 |
| Leganés | 24 | 21 |
| Deportivo La Coruña | 23 | 19 |
| Sporting Gijón | 24 | 17 |
| Granada | 24 | 16 |
| Osasuna | 24 | 10 |
| | | |
| --- | --- | --- |
| Juventus | 26 | 66 |
| Roma | 26 | 59 |
| Napoli | 26 | 54 |
| Atalanta | 26 | 51 |
| Lazio | 26 | 50 |
| Inter Milan | 26 | 48 |
| Milan | 26 | 47 |
| Fiorentina | 25 | 40 |
| Torino | 25 | 35 |
| Sampdoria | 26 | 35 |
| Chievo | 26 | 35 |
| Cagliari | 26 | 31 |
| Sassuolo | 26 | 30 |
| Udinese | 26 | 29 |
| Bologna | 26 | 28 |
| Genoa | 26 | 26 |
| Empoli | 26 | 22 |
| Palermo | 26 | 15 |
| Crotone | 26 | 13 |
| Pescara | 26 | 12 |
| | | |
| --- | --- | --- |
| Bayern Mun | 22 | 53 |
| RB Leipzig | 22 | 48 |
| Bor Dortmd | 22 | 40 |
| TSG Hoffenheim | 22 | 38 |
| Hertha BSC | 22 | 37 |
| Eintracht Frankfurt | 22 | 35 |
| 1. FC Köln | 22 | 33 |
| Bayer Levkn | 22 | 30 |
| SC Freiburg | 22 | 30 |
| B Gladbach | 22 | 29 |
| Mainz 05 | 22 | 28 |
| Schalke | 22 | 27 |
| FC Augsburg | 22 | 27 |
| VfL Wolfsburg | 22 | 22 |
| Werder Bremen | 22 | 22 |
| Hamburger SV | 22 | 20 |
| FC Ingolstadt | 22 | 18 |
| Darmstadt 98 | 22 | 12 |
| | | |
| --- | --- | --- |
| Monaco | 27 | 62 |
| Paris St G | 27 | 59 |
| Nice | 27 | 59 |
| Lyon | 26 | 46 |
| Bordeaux | 27 | 42 |
| Saint-Étienne | 27 | 39 |
| Marseille | 27 | 39 |
| Rennes | 27 | 36 |
| Toulouse | 27 | 35 |
| Guingamp | 27 | 34 |
| Angers | 27 | 33 |
| Nantes | 26 | 33 |
| Montpellier | 27 | 32 |
| Caen | 27 | 31 |
| Lille | 27 | 29 |
| Nancy | 27 | 28 |
| Metz | 26 | 28 |
| Dijon | 27 | 27 |
| Bastia | 26 | 23 |
| Lorient | 27 | 22 |