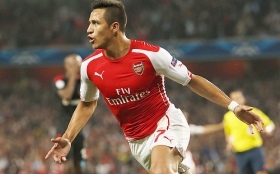 Arsenal ended their season on a high note after having lifted the FA Cup for a record 13th time in their history.
- read news story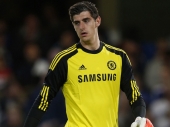 Thibaut Courtois has been linked with a summer move to Spanish giants Real Madrid, but it is reported today that when Chelsea offer him a new contract in the near future, there will be "no doubt" that he will sign it.
-
read news story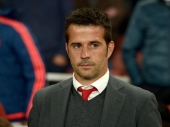 After leaving Hull City following their relegation from the Premier League and being linked with several clubs ever since, the future of Marco Silva has now been decided. Silva will take charge of Watford, who have been without a manager since the dismissal of Walter Mazzarri.
-
read news story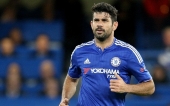 The Spanish international has come on record to pledge his future to Chelsea amidst strong reports linking him to China.
-
read news story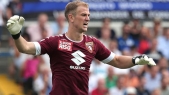 Pep Guardiola is facing pressure from the Manchester City owners to reintegrate England goalkeeper Joe Hart with the first team squad when he returns from his loan spell with Torino, despite appearing decided that he would sell him this summer.
-
read news story
| | | |
| --- | --- | --- |
| Chelsea | 38 | 93 |
| Tottenham | 38 | 86 |
| Man City | 38 | 78 |
| Liverpool | 38 | 76 |
| Arsenal | 38 | 75 |
| Man Utd | 38 | 69 |
| Everton | 38 | 61 |
| Southampton | 38 | 46 |
| Bournemouth | 38 | 46 |
| West Brom | 38 | 45 |
| West Ham | 38 | 45 |
| Leicester | 38 | 44 |
| Stoke | 38 | 44 |
| Crystal Palace | 38 | 41 |
| Swansea | 38 | 41 |
| Burnley | 38 | 40 |
| Watford | 38 | 40 |
| Hull | 38 | 34 |
| Middlesbrough | 38 | 28 |
| Sunderland | 38 | 24 |
| | | |
| --- | --- | --- |
| Real Madrid | 38 | 93 |
| Barcelona | 38 | 90 |
| Atl Madrid | 38 | 78 |
| Sevilla | 38 | 72 |
| Villarreal | 38 | 67 |
| Real Sociedad | 38 | 64 |
| Ath Bilbao | 38 | 63 |
| Espanyol | 38 | 56 |
| Alavés | 38 | 55 |
| Eibar | 38 | 54 |
| Malaga | 38 | 46 |
| Valencia | 38 | 46 |
| Celta Vigo | 38 | 45 |
| Las Palmas | 38 | 39 |
| Real Betis | 38 | 39 |
| Deportivo La Coruña | 38 | 36 |
| Leganés | 38 | 35 |
| Sporting Gijón | 38 | 31 |
| Osasuna | 38 | 22 |
| Granada | 38 | 20 |
| | | |
| --- | --- | --- |
| Juventus | 38 | 91 |
| Roma | 38 | 87 |
| Napoli | 38 | 86 |
| Atalanta | 38 | 72 |
| Lazio | 38 | 70 |
| Milan | 38 | 63 |
| Inter Milan | 38 | 62 |
| Fiorentina | 38 | 60 |
| Torino | 38 | 53 |
| Sampdoria | 38 | 48 |
| Cagliari | 38 | 47 |
| Sassuolo | 38 | 46 |
| Udinese | 38 | 45 |
| Chievo | 38 | 43 |
| Bologna | 38 | 41 |
| Genoa | 38 | 36 |
| Crotone | 38 | 34 |
| Empoli | 38 | 32 |
| Palermo | 38 | 26 |
| Pescara | 38 | 18 |
| | | |
| --- | --- | --- |
| Bayern Mun | 34 | 82 |
| RB Leipzig | 34 | 67 |
| Bor Dortmd | 34 | 64 |
| TSG Hoffenheim | 34 | 62 |
| 1. FC Köln | 34 | 49 |
| Hertha BSC | 34 | 49 |
| SC Freiburg | 34 | 48 |
| Werder Bremen | 34 | 45 |
| B Gladbach | 34 | 45 |
| Schalke | 34 | 43 |
| Eintracht Frankfurt | 34 | 42 |
| Bayer Levkn | 34 | 41 |
| FC Augsburg | 34 | 38 |
| Hamburger SV | 34 | 38 |
| Mainz 05 | 34 | 37 |
| VfL Wolfsburg | 34 | 37 |
| FC Ingolstadt | 34 | 32 |
| Darmstadt 98 | 34 | 25 |
| | | |
| --- | --- | --- |
| Monaco | 38 | 95 |
| Paris St G | 38 | 87 |
| Nice | 38 | 78 |
| Lyon | 38 | 67 |
| Marseille | 38 | 62 |
| Bordeaux | 38 | 59 |
| Nantes | 38 | 51 |
| Saint-Étienne | 38 | 50 |
| Rennes | 38 | 50 |
| Guingamp | 38 | 50 |
| Lille | 38 | 46 |
| Angers | 38 | 46 |
| Toulouse | 38 | 44 |
| Metz | 38 | 43 |
| Montpellier | 38 | 39 |
| Dijon | 38 | 37 |
| Caen | 38 | 37 |
| Lorient | 38 | 36 |
| Nancy | 38 | 35 |
| Bastia | 38 | 34 |