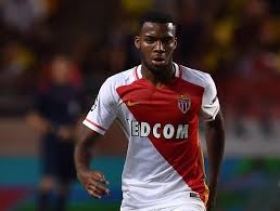 Arsenal are on the cusp of signing Thomas Lemar from AS Monaco, according to The Sun. The France international has been the subject of two failed bids from the Gunners, but their latest offer is likely to push through the deal.
- read news story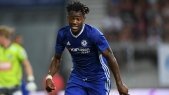 Michy Batshuayi arrived at Chelsea last summer for a £33 million fee that he struggled to live up to for much of last season. The striker looked destined to be loaned out for the coming season, but he may now have done enough to persuade Antonio Conte to keep him at Stamford Bridge.
-
read news story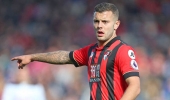 Jack Wilshere's injury stricken Arsenal career appears to be coming to an end this summer, but there is plenty of interest from elsewhere for the England midfielder.
-
read news story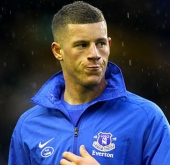 Despite making his Everton debut six years ago, Ross Barkley is still a young player that has bags of potential. Towards the end of last season, it became apparent that he was beginning to doubt his future with the club.
-
read news story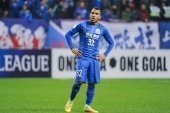 The Chinese Super League is facing a very real crisis after thirteen teams were told that they risk forfeiting their position in next season's competition due to failing to pay player salaries. As some expected, it appears the apparent carefree spending of some Chinese clubs has caught up with them and now risks their futures.
-
read news story
| Team | P | PTS |
| --- | --- | --- |
| Arsenal | 0 | 0 |
| Bournemouth | 0 | 0 |
| Brighton and Hove Albion | 0 | 0 |
| Burnley | 0 | 0 |
| Chelsea | 0 | 0 |
| Crystal Palace | 0 | 0 |
| Everton | 0 | 0 |
| Huddersfield Town | 0 | 0 |
| Leicester City | 0 | 0 |
| Liverpool | 0 | 0 |
| Manchester City | 0 | 0 |
| Manchester United | 0 | 0 |
| Newcastle United | 0 | 0 |
| Southampton | 0 | 0 |
| Stoke City | 0 | 0 |
| Swansea City | 0 | 0 |
| Tottenham Hotspur | 0 | 0 |
| Watford | 0 | 0 |
| West Bromwich Albion | 0 | 0 |
| West Ham United | 0 | 0 |
| Team | P | PTS |
| --- | --- | --- |
| Alavés | 0 | 0 |
| Athletic Club | 0 | 0 |
| Atlético de Madrid | 0 | 0 |
| Barcelona | 0 | 0 |
| Celta de Vigo | 0 | 0 |
| Deportivo de La Coruña | 0 | 0 |
| Eibar | 0 | 0 |
| Espanyol | 0 | 0 |
| Getafe | 0 | 0 |
| Girona | 0 | 0 |
| Las Palmas | 0 | 0 |
| Leganés | 0 | 0 |
| Levante | 0 | 0 |
| Málaga | 0 | 0 |
| Real Betis | 0 | 0 |
| Real Madrid | 0 | 0 |
| Real Sociedad | 0 | 0 |
| Sevilla | 0 | 0 |
| Valencia CF | 0 | 0 |
| Villarreal | 0 | 0 |
| Team | P | PTS |
| --- | --- | --- |
| Atalanta | 0 | 0 |
| Benevento | 0 | 0 |
| Bologna | 0 | 0 |
| Cagliari | 0 | 0 |
| Chievo | 0 | 0 |
| Crotone | 0 | 0 |
| Fiorentina | 0 | 0 |
| Genoa | 0 | 0 |
| Internazionale | 0 | 0 |
| Juventus | 0 | 0 |
| Lazio | 0 | 0 |
| Milan | 0 | 0 |
| Napoli | 0 | 0 |
| Roma | 0 | 0 |
| SPAL | 0 | 0 |
| Sampdoria | 0 | 0 |
| Sassuolo | 0 | 0 |
| Torino | 0 | 0 |
| Udinese | 0 | 0 |
| Verona | 0 | 0 |
| Team | P | PTS |
| --- | --- | --- |
| VfL Wolfsburg | 0 | 0 |
| FC Bayern München | 0 | 0 |
| TSG 1899 Hoffenheim | 0 | 0 |
| SV Werder Bremen | 0 | 0 |
| Borussia Dortmund | 0 | 0 |
| 1. FSV Mainz 05 | 0 | 0 |
| Borussia Mönchengladbach | 0 | 0 |
| 1. FC Köln | 0 | 0 |
| FC Augsburg | 0 | 0 |
| Eintracht Frankfurt | 0 | 0 |
| FC Schalke 04 | 0 | 0 |
| Hamburger SV | 0 | 0 |
| Bayer 04 Leverkusen | 0 | 0 |
| Hertha BSC | 0 | 0 |
| RB Leipzig | 0 | 0 |
| Sport-Club Freiburg | 0 | 0 |
| VfB Stuttgart | 0 | 0 |
| Hannover 96 | 0 | 0 |
| Team | P | PTS |
| --- | --- | --- |
| Amiens | 0 | 0 |
| Angers | 0 | 0 |
| Bordeaux | 0 | 0 |
| Caen | 0 | 0 |
| Dijon | 0 | 0 |
| Guingamp | 0 | 0 |
| Lille | 0 | 0 |
| Lyon | 0 | 0 |
| Marseille | 0 | 0 |
| Metz | 0 | 0 |
| Monaco | 0 | 0 |
| Montpellier | 0 | 0 |
| Nantes | 0 | 0 |
| Nice | 0 | 0 |
| Paris Saint-Germain | 0 | 0 |
| Rennes | 0 | 0 |
| St Etienne | 0 | 0 |
| Strasbourg | 0 | 0 |
| Toulouse | 0 | 0 |
| Troyes | 0 | 0 |