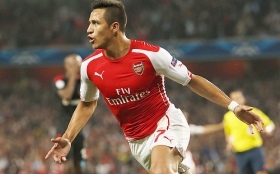 Manchester City's ambition to sign Arsenal attacker Alexis Sanchez has been given a boost with the other front-runners for his signature, Bayern Munich, cooling their interest due to the increasing price that a deal would cost.
- read news story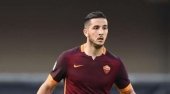 Manolas was reported to have already agreed to move to Russian club Zenit St. Petersburg but did not turn up at the medical, sparking rumours that Chelsea have intercepted the deal.
-
read news story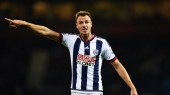 Leicester City will reportedly lodge a fresh attempt to sign defender Jonny Evans after their £10m approach was turned down by West Bromwich Albion.
-
read news story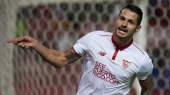 Premier League holders Chelsea could offer one of Michy Batshuayi or Kurt Zouma as makeweight in a proposed deal to sign Sevilla winger Vitolo.
-
read news story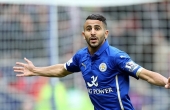 Arsenal will reportedly maintain their focus on Leicester City attacker Riyad Mahrez after they were snubbed in their approach to sign Monaco ace Thomas Lemar.
-
read news story
| | | |
| --- | --- | --- |
| Arsenal | 0 | 0 |
| Bournemouth | 0 | 0 |
| Brighton | 0 | 0 |
| Burnley | 0 | 0 |
| Chelsea | 0 | 0 |
| Crystal Palace | 0 | 0 |
| Everton | 0 | 0 |
| Huddersfield | 0 | 0 |
| Leicester | 0 | 0 |
| Liverpool | 0 | 0 |
| Man City | 0 | 0 |
| Man Utd | 0 | 0 |
| Newcastle | 0 | 0 |
| Southampton | 0 | 0 |
| Stoke | 0 | 0 |
| Swansea | 0 | 0 |
| Tottenham | 0 | 0 |
| Watford | 0 | 0 |
| West Brom | 0 | 0 |
| West Ham | 0 | 0 |
| | | |
| --- | --- | --- |
| Real Madrid | 38 | 93 |
| Barcelona | 38 | 90 |
| Atl Madrid | 38 | 78 |
| Sevilla | 38 | 72 |
| Villarreal | 38 | 67 |
| Real Sociedad | 38 | 64 |
| Ath Bilbao | 38 | 63 |
| Espanyol | 38 | 56 |
| Alavés | 38 | 55 |
| Eibar | 38 | 54 |
| Malaga | 38 | 46 |
| Valencia | 38 | 46 |
| Celta Vigo | 38 | 45 |
| Las Palmas | 38 | 39 |
| Real Betis | 38 | 39 |
| Deportivo La Coruña | 38 | 36 |
| Leganés | 38 | 35 |
| Sporting Gijón | 38 | 31 |
| Osasuna | 38 | 22 |
| Granada | 38 | 20 |
| | | |
| --- | --- | --- |
| Juventus | 38 | 91 |
| Roma | 38 | 87 |
| Napoli | 38 | 86 |
| Atalanta | 38 | 72 |
| Lazio | 38 | 70 |
| Milan | 38 | 63 |
| Inter Milan | 38 | 62 |
| Fiorentina | 38 | 60 |
| Torino | 38 | 53 |
| Sampdoria | 38 | 48 |
| Cagliari | 38 | 47 |
| Sassuolo | 38 | 46 |
| Udinese | 38 | 45 |
| Chievo | 38 | 43 |
| Bologna | 38 | 41 |
| Genoa | 38 | 36 |
| Crotone | 38 | 34 |
| Empoli | 38 | 32 |
| Palermo | 38 | 26 |
| Pescara | 38 | 18 |
| | | |
| --- | --- | --- |
| Bayern Mun | 34 | 82 |
| RB Leipzig | 34 | 67 |
| Bor Dortmd | 34 | 64 |
| TSG Hoffenheim | 34 | 62 |
| 1. FC Köln | 34 | 49 |
| Hertha BSC | 34 | 49 |
| SC Freiburg | 34 | 48 |
| Werder Bremen | 34 | 45 |
| B Gladbach | 34 | 45 |
| Schalke | 34 | 43 |
| Eintracht Frankfurt | 34 | 42 |
| Bayer Levkn | 34 | 41 |
| FC Augsburg | 34 | 38 |
| Hamburger SV | 34 | 38 |
| Mainz 05 | 34 | 37 |
| VfL Wolfsburg | 34 | 37 |
| FC Ingolstadt | 34 | 32 |
| Darmstadt 98 | 34 | 25 |
| | | |
| --- | --- | --- |
| Amiens | 0 | 0 |
| Angers | 0 | 0 |
| Bordeaux | 0 | 0 |
| Caen | 0 | 0 |
| Dijon | 0 | 0 |
| Guingamp | 0 | 0 |
| Lille | 0 | 0 |
| Lyon | 0 | 0 |
| Marseille | 0 | 0 |
| Metz | 0 | 0 |
| Monaco | 0 | 0 |
| Montpellier | 0 | 0 |
| Nantes | 0 | 0 |
| Nice | 0 | 0 |
| Paris St G | 0 | 0 |
| Rennes | 0 | 0 |
| Saint-Étienne | 0 | 0 |
| Strasbourg | 0 | 0 |
| Toulouse | 0 | 0 |
| Troyes | 0 | 0 |