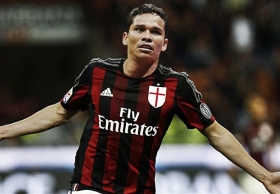 Arsenal have reportedly revived their interest in AC Milan striker Carlos Bacca ahead of the winter transfer window. The Colombian is said to be desperate to leave the Rossoneri having previously missed out on a summer exit.
- read news story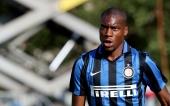 Reported Liverpool target Geoffrey Kondogbia is free to pursue a fresh challenge when the transfer window reopens in the New Year. The France international has struggled to adapt to Italian football since his move to Inter Milan last season.
-
read news story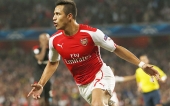 Manchester City boss Pep Guardiola is reported to have made a series of phone calls in order to convince Alexis Sanchez to leave the Emirates in the future. The 27-year-old has already contributed to 19 goals for Arsenal this season.
-
read news story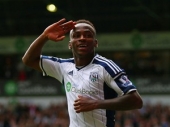 Italian giants AS Roma and Inter Milan have reportedly joined Stoke City in the race to sign Saido Berahino in the January transfer window. The 23-year-old has just six months left on his existing deal at West Bromwich Albion.
-
read news story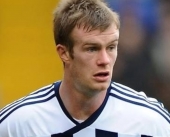 West Bromwich Albion are prepared to offer midfielder Chris Brunt a fresh contract following his impressive form in recent games.
-
read news story
| | | |
| --- | --- | --- |
| Chelsea | 14 | 34 |
| Arsenal | 14 | 31 |
| Liverpool | 14 | 30 |
| Man City | 14 | 30 |
| Tottenham | 14 | 27 |
| Man Utd | 14 | 21 |
| West Brom | 14 | 20 |
| Everton | 14 | 20 |
| Stoke | 14 | 19 |
| Bournemouth | 14 | 18 |
| Watford | 14 | 18 |
| Southampton | 14 | 17 |
| Middlesbrough | 14 | 15 |
| Crystal Palace | 14 | 14 |
| Burnley | 14 | 14 |
| Leicester | 14 | 13 |
| West Ham | 14 | 12 |
| Sunderland | 14 | 11 |
| Hull | 14 | 11 |
| Swansea | 14 | 9 |
| | | |
| --- | --- | --- |
| Real Madrid | 14 | 34 |
| Barcelona | 14 | 28 |
| Sevilla | 14 | 27 |
| Atl Madrid | 14 | 25 |
| Villarreal | 14 | 23 |
| Real Sociedad | 14 | 23 |
| Ath Bilbao | 14 | 23 |
| Eibar | 14 | 21 |
| Celta Vigo | 14 | 21 |
| Las Palmas | 14 | 20 |
| Malaga | 14 | 20 |
| Espanyol | 14 | 19 |
| Alavés | 14 | 17 |
| Real Betis | 14 | 15 |
| Leganés | 14 | 14 |
| Deportivo La Coruña | 14 | 13 |
| Valencia | 14 | 12 |
| Sporting Gijón | 14 | 12 |
| Granada | 14 | 8 |
| Osasuna | 14 | 7 |
| | | |
| --- | --- | --- |
| Juventus | 15 | 36 |
| Roma | 15 | 32 |
| Milan | 15 | 32 |
| Napoli | 15 | 28 |
| Lazio | 15 | 28 |
| Atalanta | 15 | 28 |
| Torino | 15 | 25 |
| Fiorentina | 14 | 23 |
| Sampdoria | 15 | 22 |
| Inter Milan | 15 | 21 |
| Genoa | 14 | 20 |
| Cagliari | 15 | 20 |
| Chievo | 15 | 19 |
| Udinese | 15 | 18 |
| Sassuolo | 15 | 17 |
| Bologna | 15 | 16 |
| Empoli | 15 | 10 |
| Pescara | 15 | 8 |
| Crotone | 15 | 6 |
| Palermo | 15 | 6 |
| | | |
| --- | --- | --- |
| RB Leipzig | 13 | 33 |
| Bayern Mun | 13 | 30 |
| Hertha BSC | 13 | 27 |
| TSG Hoffenheim | 13 | 25 |
| Eintracht Frankfurt | 13 | 25 |
| Bor Dortmd | 13 | 24 |
| 1. FC Köln | 13 | 22 |
| Schalke | 13 | 17 |
| Bayer Levkn | 13 | 17 |
| Mainz 05 | 13 | 17 |
| SC Freiburg | 13 | 16 |
| FC Augsburg | 13 | 14 |
| B Gladbach | 13 | 13 |
| Werder Bremen | 13 | 11 |
| VfL Wolfsburg | 13 | 10 |
| Darmstadt 98 | 13 | 8 |
| Hamburger SV | 13 | 7 |
| FC Ingolstadt | 13 | 6 |
| | | |
| --- | --- | --- |
| Nice | 16 | 39 |
| Monaco | 16 | 36 |
| Paris St G | 16 | 35 |
| Rennes | 16 | 27 |
| Guingamp | 16 | 26 |
| Lyon | 15 | 25 |
| Bordeaux | 16 | 24 |
| Toulouse | 16 | 22 |
| Saint-Étienne | 16 | 22 |
| Marseille | 16 | 21 |
| Angers | 16 | 19 |
| Montpellier | 16 | 19 |
| Metz | 15 | 18 |
| Lille | 16 | 17 |
| Dijon | 16 | 16 |
| Nancy | 16 | 16 |
| Caen | 16 | 15 |
| Bastia | 16 | 14 |
| Nantes | 16 | 13 |
| Lorient | 16 | 12 |