Odemwingie keen to impress at Cardiff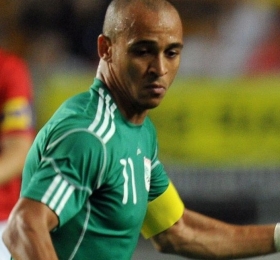 Former West Bromwich striker

Peter Odemwingie

has revealed that he turned down multiple offers before sealing his move to Cardiff this summer.
The Nigeria international's future at the Hawthorns was under the scanner after the much talked about transfer saga back in January when a proposed move to Queens Park Rangers' fell through.


After the much public fall out between the club and the striker, Steve Clark decided to keep him out of his plans for this season. However, the club were adamant to keep him unless any interested club meet their evaluation.


However, Odemwingie completed his deal to Cardiff and admitted having turned down the likes of West Ham, Fulham in the process.


"The Cardiff fans have been great. People I've met have welcomed me and I know the great atmosphere they create," he told a press conference in Cardiff.


"There was interest from West Ham, Fulham, Stoke and Swansea but I chose Cardiff as it was the best place for my family and I.


"I told my wife yesterday that what I see in this squad is stronger than West Brom."


"I'm pleased to be here and disappointed things didn't work at West Brom but I still love the fans just not the people involved," he said.


"I will take my responsibility but one side was claiming to be perfect. I think mistakes were made on their side too.


"I feel like I'm starting over now. Every goal or even assist for me now for Cardiff will mean everything to me.


"It doesn't surprise me the success they've had under Malky Mackay, I've really enjoyed his training so far.


"I am starting from zero. Every performance I want to score. The earlier I get a goal the better after not scoring for six months."