Tim Sherwood agrees QPR deal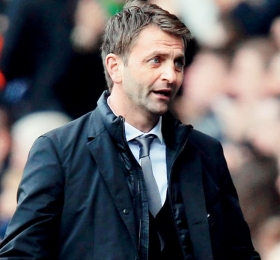 Former Tottenham Hotspur boss

Tim Sherwood

is reportedly on the verge of being appointed at the next Queens Park Rangers manager, according to Goal.com.


The 46-year-old has been tipped to become the next R's boss following Harry Redknapp's resignation from the role due to the requirement of a knee-cap surgery.

Derby County boss Steve McClaren and Real Madrid assistant Paul Clement have been linked with the role, but Goal.com claims that Sherwood had agreed on terms with the R's, and will take over the managerial reigns in the next few days.