Can Spurs Overtake Chelsea To Win The EPL Title?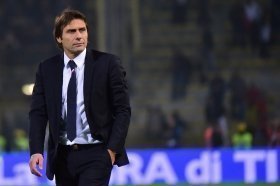 Before the weekend matches took place many pundits had written of Spurs chances of catching Chelsea before the end of the season. Tottenham managed to get a vital away win at Burnley and the Blues were beaten on home soil against Crystal Place. It now means that only a seven point gap separates the top two clubs and with nine games to go it is definitely possible Spurs can overtake their London rivals.
If you take a look at the fixture remaining for both teams, you can see that on paper Spurs have far the easier fixtures to go. 

The title will be won or lost over the next month. Chelsea has to face both Manchester clubs this month which will be a real test and one if they pass will go a long way in securing the title. Chelsea and Spurs are also due to face each other in the FA Cup semi-final which will be after these two matches have been played. By the time the two clubs meet each other the gap may have closed even further which will add spice to the FA Cup tie.

 

If Chelsea is still top at the end of this month they should be crowned champions at the end of the season. There remaining three matches are easiest than Spurs and are against the bottom half opposition. Spurs have to play Man U and a fiery London derby to deal with in the final month along with relegation threaten team Hull City in their last game. They will be hoping the Hull secure promotion or are already relegated by the time that they play on the last day of the season. It will make the tie easier as the players will not be as highly motivated for the match.

 

If Spurs can keep on winning games until Harry Kane returns from injury, it will put them in an excellent place if Chelsea slips up against either of the Manchester Clubs. They do not look as good with him out of the team and are still to find a suitable backup striker. Son has managed to get vital goals and he will need to step up along with improving his consistency over the coming weeks. One major advantage the team has compared to last season is that they have been through this experience last year which should help them better prepared this time around.

 

Chelsea are still the hot favorites to win the EPL but things could change fast over the coming weeks. If you fancy backing Spurs to overtake their London rivals make sure you see what new betting sites there are for you to sign up to and compare the deals on offer. It is a bet that is worth a punt and by using a promo offer alongside you could win big if they manage to do it.