Arsenal's Rebuild: A Success or a Failure?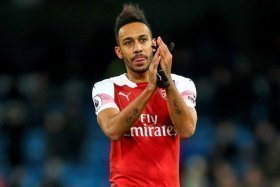 Much like the final ten fixtures of 2019/20 were, the usual rigours of summer have been compacted into a shortened timescale, with managers under more pressure than ever to find an immediate solution to long-term problems.
 

As such, it is difficult to categorise most fledgling regimes as a 'success' or 'failure', but in the case of Arsenal, another season like 2019/20 will be naturally be seen as a resounding failure. The question, already, is whether or not Mikel Arteta is doing enough in his first summer as Arsenal manager to ensure that his name ends up in Gunners lore for the right reasons.

Can Arteta be considered a success or failure already?

With Arteta's spell as Arsenal manager barely is into its ninth month, it is certainly too early to call it a success by any measure, even though he won the FA Cup on his very first attempt. So too is it too early to declare Arsenal's situation under Arteta as incurable.

That said, there are some statistics which suggest he has a job on his hands that is beyond his mere months in charge of a former European heavyweight.

Arsenal's pre-lockdown away form was particularly bleak. On the eve of their win over Southampton in June, Arsenal had gone winless in seven away league fixtures and won only once in 14. Discipline on the road was also an issue, with the Gunners seeing a man sent-off in three of their previous five away league games by the same point.

While the FA Cup win blankets Arsenal's failure to qualify for Europe via the league, it is hard to ignore the ten-point margin by which the Gunners fell short of the top four. Although many fans expected worse back in December, when Arteta was first appointed, there is the ever-nagging feeling that even a small run of good away form might have acted as a catalyst to a shock invasion of the top four.

Willian acquisition a sign of ambition

Whatever the mitigating circumstances left behind by his predecessor Unai Emery, Arteta was unable to prevent Arsenal's worst finish in 25 years. In turn, he has wasted no time in ensuring that the Gunners will climb the table next season, and justify their newly-improved 'top four finish' chances, as reflected by the latest soccer betting outrights for next season.

The free acquisition of Willian represents shrewd judgement, as the Brazilian winger is still game for the top flight despite his age, bagging his highest personal haul of league goals for Chelsea (nine) last term. His rate of goals per league game last term (0.25) also bested his title-winning average of 2016/17 (0.24).

While many Arsenal fans would cringe at such a suggestion, it is not inaccurate to say that Willian is akin to two new signings, such is the versatility he brings onto the pitch. A two-footed influence gives Arteta a multitude of options, and a golden opportunity to leave behind the predictable, conservative nature of Emery's Aubameyang-centric setup.

What can Arsenal fans expect from Willian?

The ball is likely to travel further at a higher rate of regularity, with Willian specialising in the first-time cross, occasionally to shock effect, but always giving the opposition far less time to get into position inside the box. There is also the very real possibility of Arsenal improving upon their rate of set-piece goals, with roughly a fifth of Willian's Chelsea goals coming from such a situation during his time with the Blues.

Aubameyang deal absolutely crucial

If Arteta's first full season at the Arsenal helm turns out to be successful, Gunners fans can be sure that Pierre-Emerick Aubameyang – now foreseeably staying put for three years – will be behind most of the highlights. Even though he was supposedly distracted by a potential move to Barcelona last term, as the months remaining on his contract frittered into the ether, the Gabonese forward was still an extremely potent force.

He netted 29 goals overall last season, and ended the campaign with a flourish, netting at least a double in four of his last five competitive outings, each of which saw him net a decisive winner.

Ahead of the upcoming season, one curious sight is that of Aubameyang occupying the midfield section, in the latest edition of the official Fantasy Premier League game. His deployment in a wide role alongside Alexander Lacazette is the obvious factor in that move, and with the potential to form an axis alongside Willian, Arsenal's frontline suddenly looks formidable again.

What are the parameters of 'success' for 2020/21?

Regardless of their newly-strengthened attacking trio, Arsenal are not winning the title in 2021. Instead, lifting the Europa League is the bar where the Gunners are concerned, especially as it may be their only way back into the Champions League for years to come.

Arteta's other obvious duty, aside from ensuring that Willian, Aubameyang and Lacazette can gel effectively, is to build on his reputation as a champion of youth talent. If he is to sustain said reputation, deploying the likes of Bukayo Saka, Joe Willock and Eddie Nketiah in every Europa League group stage game is an absolute must.

Is Arsenal's rebuild working out?

The term 'rebuild' only applies loosely here, with Arsenal's activity more of a calculated reinforcement than a bloodthirsty revolution. As the pre-season calendar approaches the end of August, business has been quiet, with only defender Pablo Marí arriving for a documented fee arriving by the eve of the fixture list release.

With the frontline completed, links to Gabriel Magalhaes and Dayot Upamecano suggest a shift in attention to the backline. Pulling off either deal would be a major sign that Arsenal are regaining their 'pull factor' in the transfer market, but the core business that needed doing has been done.

Most crucially of all, Aubameyang is still there, and that alone proves Arteta's negotiation skills. Now, armed with greater clarity on his immediate future, and shouldering less pressure in light of Willian's arrival, Aubameyang is primed for a vintage 2020/21 campaign. If he lives up to that expectation, then it will be largely safe to declare Arteta's time at Arsenal as a certifiable success.