Liverpool set to avenge Community Shield defeat against Arsenal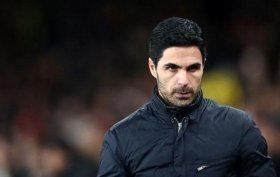 Both Liverpool and Arsenal have made perfect starts to their 2020/21 Premier League campaigns. Jurgen Klopp's team beat Leeds United and Chelsea, while Mikel Arteta's side won against Fulham and West Ham. All of which sets things up for a fascinating clash between the two 'big six' teams on Monday night.
Liverpool will be especially keen to avenge their defeat by Arsenal in this year's Community Shield. Arsenal won this game 5-4 on penalties after a 1-1 draw in regular time. But Liverpool looked in commanding form in their 2-0 win over Chelsea, and it's no surprise to find that most betting odds comparison sites have Jurgen Klopp's team as the clear favourites to win this match. 

Liverpool's dynamic forward trio of Mo Salah, Sadio Mane and Roberto Firmino once again were deadly against Chelsea. While goalscoring isn't an issue for the Reds, things are looking a little more unsettled at the back. The centre backs Joe Gomez and Joel Matip were both absent at Stamford Bridge due to minor injuries, and it's as yet unclear as to whether either defender will be ready for Monday's game.

Thankfully, new signing Thiago Alcantara looks like he has settled well into the team. Interestingly, Arsenal-turned-chance-Thiago-Alcantara.html">Arsenal turned down the chance to sign the midfielder before the 29-year old opted to come to Anfield. The Spaniard slotted perfectly into the Liverpool midfield and his reliability should help Virgil Van Dijk sit further back to counter any Arsenal attacks. 

Liverpool's defence has looked fairly shaky ever since the team won the Premier League title last June. With the likes of Manchester City, Chelsea and Leeds all managing to put at least three goals past Liverpool, Jurgen Klopp will know that his defenders will need to be perfect to keep the talented Arsenal attack at bay.

Last season saw Arsenal being surprise 2-1 winners in the July Premier League match at the Emirates. While Sadio Mane put the visitors ahead, goals from Alexandre Lacazette and Reiss Nelson gave Arsenal the three points. Prior to this Liverpool won this encounter at Anfield last August thanks to two goals from Mo Salah and one from Joel Matip. 

Ultimately, this game is Liverpool's to win. With the likes of Sadio Mane looking unbelievably confident, and Thiago Alcantara settling in nicely, it's only by getting complacent that the Reds will lose this game.

Although Arsenal will be keen to cause an upset, the Gunners didn't make things easy for themselves in last week's 2-1 win over West Ham. It was only through Eddie Nketiah's goal in the 85th minute that Arsenal managed to bag the three points. Prior to this, Mikel Arteta's side were comfortable 3-0 winners at Fulham.

Arsenal fans will be looking to the 2020/21 season with renewed confidence as a result of the striker Pierre Emerick Aubameyang signing a new three-year contract with the club. The Gabon international is in commanding form at the moment, and he will present a real challenge for the Liverpool back four. 

Hopes are high that Kiernan Tierney will be present on Monday. The Scotland international pulled out of Arsenal's game against West Ham at the last minute due to muscular discomfort. His absence meant that the Gunners failed to get any passing rhythm going in their narrow victory. 

But with more players out of action such as Granit Xhaka, David Luiz and out-of-favour midfielder Mesut Ozil, it's going to be tricky to see how an under-strength Arsenal can beat Liverpool on Monday night.