Want to be a football writer? Take a two week trial with Eyefootball
Eyefootball is one of the United Kingdom's most respected football news sites.
We pride ourselves in providing up to the minute football news and transfer stories to tens of thousands of unique visitors every day. We are looking for new writers for our team - now is your chance to join us! If you would like to take a short trial period and potential full time employment, please read on...
During the trial
As we get dozens of requests to ask to become a full-time writer for our team, we normally request that writers send us along a CV including their relevant work experience and we request that a user signs up for an account and begins a two week trial period. Our existing editorial team will provide feedback on your articles throughout the two week period and when your articles are published on the official site, we send you feedback regarding your postings and what changes that we have made to your piece.
After two weeks...
From there onward we will then, if we are all happy with your work during the trial, be willing to offer you potential part time or full time work for eyefootball. Our payments typically vary on writer experience, how regularly the writer can contribute and at what time of the day. We try to hire at least 2-3 people per month for our team.
Getting Started
How to take the trial
Sign up for an account
Login to the site under myEye
Click Publish Article
Get writing!
Instructions
Login to the interface, and click Publish Article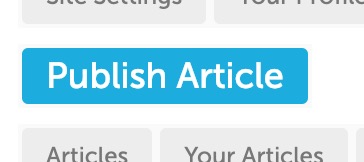 Load the article writer, and start typing your text... and that's it!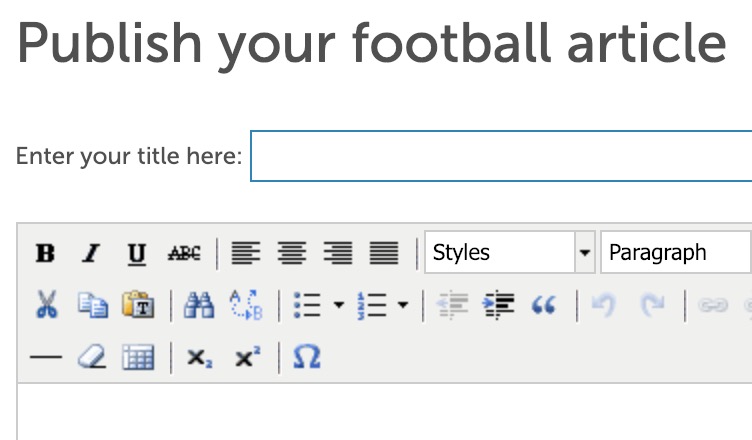 For more detailed steps, click here
.
To request further information, contact us by using our contact form. It will also help if you let us know your email so we can get in contact with you directly..