Anelka eyes Chelsea exit door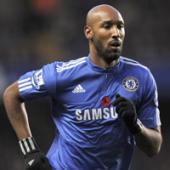 Chelsea expect

Nicolas Anelka

to leave Stamford Bridge next summer. The 32 year old striker looks set to make a move away from the Blues once his contract expires.
Chelsea boss Andre Villas-Boas admitted that negotations had been taking place with the Frenchman, but it is unlikely an agreement would be reached.

"We will make our efforts for him to renew but Nico has his own decision to make and I am not sure he will be willing," said the Chelsea boss.

"Nico as a person is very, very happy, he belongs to Chelsea in the last year of his contract."

However, when Andre Villas-Boas asked if he thought Anelka would leave, the Portuguese manager admitted that would be quite possible.