Cesc Fabregas completes Chelsea transfer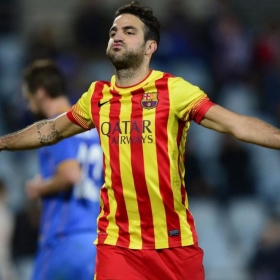 Chelsea have stunned the rest of the Premier League and completed the signing of

Cesc Fabregas

. The former Arsenal captain revealed his former club turned down their first option of a return move to the Emirates for the Spain international.
Fabregas made it clear that he wanted to seal a move back to England as he feels that he has much more to prove in the Premier League. With his move to Chelsea, Fabregas also revealed that Arsenal turned down the chance to sign the midfielder.

"I do feel that I have unfinished business in the Premier League and now is the right time for me to return," said Fabregas. "Yes, everyone knows that Arsenal had the first option to sign me. They decided not to take this option and therefore it wasn't meant to be. I wish them well."

It is understood that Fabregas has signed a five year contract with Jose Mourinho's side, will wear the number 4 shirt and that the reported transfer fee for Cesc is 38 million Euros.