Papadopoulos completes loan move to Leverkusen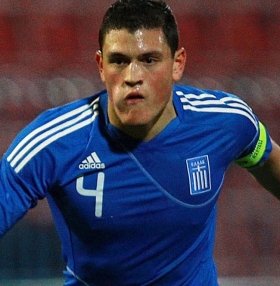 Greece international 

Kyriakos Papadopoulos

has completed a loan move to Bayer Leverkusen from rivals Schalke.
The 22-year-old centre back joined Schalke in 2010 on a four-year deal until 2014.

He was approached by AC Milan and Zenit St. Petersburg in the summer transfer season of 2012, but the Greek rejected both bids and signed a new deal with the German club Schalke which extended till 2016.

The young defender was unluckily plagued by injuries which also ruled him out of the World Cup this year. He was out from the field for a record 18 months.

He told Leverkusen's official website: "I am very happy that it worked out with the change. Bayer 04 is a club just like Schalke with major international ambitions. "Unfortunately I was injured more often in the past season. But now I'm back fit and highly motivated to achieve with Leverkusen both my personal goals as well as the club."

He was also reportedly being pursued by Premier League runners-up last season Liverpool, but the rumours died down early.

The defender, who has impressive aerial ability and has tremendous Bundesliga experience, scored 3 league goals in 61 appearances for Schalke.