Sunderland reject bid for Defoe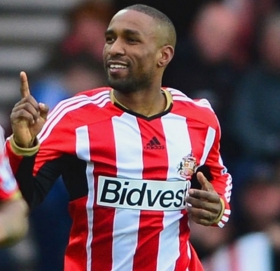 Sunderland boss

David Moyes

has said Sunderland have rejected a bit for striker

Jermaine Defoe

from West Ham and confirmed that he will be not be leaving Sunderland in January. 
Speaking to Sky Sports, Moyes said 'West Ham have made an offer and we rejected it'. 'We have said he is not for sale and we wont be selling him.'

Defoe has been in fine form for Sunderland in the Premier League this season and he will be hoping his side can avoid relegation. The former England striker who has played with Premier League sides West Ham, Portsmouth and Tottenham Hotspur in the past has scored 11 goals this season in 21 appearances for the Mackems. 

It is now certain that Defoe will stay with Sunderland due to the comments made by Moyes and they will be looking to hold on to the 34 year old for his goal scoring ability alone.