Should Ranieri Get Sacked if Leicester Get Relegated?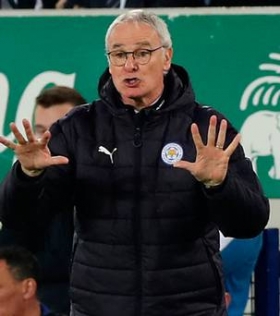 It's been a crazy 19 months for Leicester boss

Claudio Ranieri

.
When he got announced as manager in 2015 I don't think anyone would have expected his team to win the Premier League and to do so in just 1 season is impressive for any manager although Conte seems to be doing it at Chelsea now but its a different story with Leicester, a club who was fighting relegation the season before with Nigel Pearson to then go on and do the unheard of the next year was something truly amazing.

However the 2016-17 season hasn't treated them so well, the season started of with defeat to Manchester United in the FA Community shield and by the end of November the club had lost half of their 12 league games sitting just 2 points above the drop zone.

People say the last season was evidently down to N'Golo Kante's midfield prowess and the more attacking approach teams had when playing Leicester allowing them to counter however a season later Ranieri is using the same tactics but it's been countered as other clubs have found out the teams playing style.

However despite all this  Ranieri hasn't seemed to change the way Leicester played their football. This has seen the club now move to 17th in the table after defeat to fellow strugglers Swansea.

The Foxes are without a goal in 2017 and with games against Liverpool, Hull, Arsenal and West Ham coming up, who knows where the points will come from.

Despite the struggles the Champions league campaign has been running smoothly seeing the club move into the knockout stages of the tournament and will now face Sevilla in the Round of 16.

So I propose my question, Should Claudio Ranieri get sacked if Leicester get Relegated? In my opinion, he'd have to stay considering he won the league with a club that was 5000/1 to win it when he had joined and his campaign this year hasn't been all bad with the club moving into the knockout rounds of Europe's Most Intense Competition surely he's done enough to keep his position as manager of Leicester City, but I'd like to see what all you guys say.