Champions League Review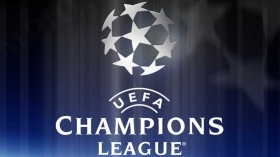 This year's champions league has been one of a kind in every respect.
In truth, we have had it all.

Beautiful matches that will live with us forever.

Unbelievable comebacks, devastating heartbreaks, mind-blowing goals, masterclass displays, valiant underdogs with heroic moments that we will never forget.

It's being an epic experience to say the least, but sadly, it comes to an end in Cardiff next month.

What are the memories we will never forget from this year's competition?

CELTIC'S HUMBLING DEFEAT AGAINST BARCELONA

In what was without doubt the most remarkable defeat for any team this campaign, Celtic were made scapegoats to a most ruthless Barca side in only their first match of the competition. This game saw Messi secure his 36th career hat trick and Iniesta scored his first Champions League goal in 36 games for Barcelona. It was the first of many poor performances by Celtic which cumulated to see them finish their Champions League run with just three points and set the tone for a disappointing exit for the side.

DORTMUND-LEGIA GOAL GLUTS

2 games 18 goals, that how extremely thrilling the both encounters between this two teams where. While in the first leg, Legia Warsaw endured a most humiliating 6-0 home defeat, Dortmund still went ahead to thump them 8-4 at the signal Iduna park, which served as a farewell to an extremely tactless Legia Warsaw side all-competition long.

ARSENAL'S FINEST CHAMPIONS LEAGUE DISPLAY IN YEARS

The third week of this campaign saw Arsenal deliver a world class, however rare performance at the emirates, as they unleashed chaos on Ludogorets fc in a 6-0 devastating defeat. The game saw Mesut Ozil score one of the finest goals of the competition so far and was a major catalyst to Arsenal continued brilliant group stage display, seeing them top group F ahead of French champions Paris St German

LEICESTER'S UNEXPECTED HUMILIATION

In what was undoubtedly the most surprising game in this year's group stage, FC Porto thumped Epl champions 5-0 in the final game of the group stage competition. However, the result wasn't enough to eject Leicester from position of table-toppers and saw Porto finish just behind them and draw to their utmost regret, Italian terrors FC Juve.

There ended the Group Stage Drama, and the knock-out stage came with its own madness…

LEICESTER MYSTERIOUSLY TAKE OUT SEVILLA…AGAINST ALL ODDS

It was indeed a year of magic and miracles. But on the most unbelievable end of this mysterious deeds was Leicester fc. Given that they were swimming in relegation waters in the Epl, their progress from the champions league group stage was puzzling and unfathomable to say the least. Their every win was a miracle, their goals were unbelievable but most importantly their heart was untameable brave.

They came back from a 2-1 defeat in the first leg to win 2-0 at the King power stadium and keep their hopes of the unthinkable alive

ARSENAL EMBARRASS THEMSELVES HOME AND ABROAD

Given the tremendously and consistently poor luck Arsenal had had over the past few years in drawing the worst of teams at this stage of the competition, one could only feel for them again when the ball was picked that day, and the name Fc Bayern was drawn against Arsenal. No one was disillusioned to think Arsenal would carry their heroic group stage performance and ouster the German kings over two legs, but no one envisaged the humbling that Arsenal were made to face at Allianz Arena and the Emirates alike. The Funners were dealt 5 goals in both legs and had only one measly reply both times as they were embarrassingly kicked out of the competition with a cumulative 10-2 aggregate, the most humiliating in their club history.

And with was the greatest highlight of the competition…

BARCELONA SUMMON THEIR DEEPEST VENOMOUS RAGE AS THEY UNLEASH HELL AGAINST PSG

With what was without doubt the most breath stopping game of the competition, Barcelona overturned an unbelievable 4-0 against PSG in the first leg to win 6-1 at the Camp Nou and advance to the quarter finals of the Champions League. The game had the whole feel of the UEFA champions league and it was filled with the signature champions league emotion- Hope.

Barca fans were made to hope against hope even when some Barca players had perhaps lost home in themselves already.

It was less than 10 minutes to go they needed were up 3-1 but they needed 3 goals to go and by the most unbelievable of means, they came through. Though most soccer fans were left a little less than happy with the officiating.

It was heroic, the emotions were euphoric, though it was a team that fought with heart and blood and sweat, the man of the match without doubt was Neymar dos Santos Jr.

Altogether, it has been an unforgettable champions league, it ends in Cardiff next month as Real Madrid lock heads with Italian giants Juventus.

Who will be the victor and who will be vanquished?