Lerner reveals Aston Villa plan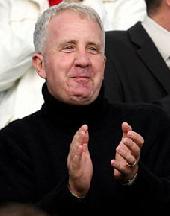 Martin O'Neill has revealed that

Randy Lerner

has vetted the Villa boss on his long term plan to make Aston Villa into an emerging giant in the Premiership. The US owner has indicated he will be ready to pack O'Neill with any foray into the transfer market.
O'Neill said: "He has big plans and I realise that if I do well I can realise those ambitions here. Some may call his interest quaint but he wants to bring Villa right up.

"He's here for the long haul and he's enthusiastic now and he was when he came here

"We're improving at a rate of knots and he recognises that, I haven't put any reckless demands on him because I don't want to put the club in financial difficulty and I think he appreciates that.

"But he's hoping to be here on a more permanent basis in the not too distant future.

"This is not a play thing to him - he's as enthusiastic as the day he took over."