Arsene Wenger announces Arsenal exit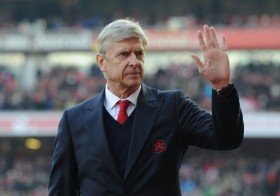 Arsene Wenger

has released a statement announcing that he will step down as manager of Arsenal Football Club at the end of the season after the doubt surrounding his position at the club continued to grow. The Frenchman will leave North London after more than two decades at the club. 
It was expected that Wenger would leave Arsenal last summer when his contract expired, yet he signed a two-year extension in the summer, however, he will leave with a year of that extension remaining. 

In his time with the Premier League club, Arsene Wenger has achieved great success with The Gunners, but recent campaigns have struggled to match the standards of previous sides, particularly The Invincibles, who went the entire 2003-2004 Premier League season unbeaten. 

Arsenal missed out on the Champions League places last season and they will not qualify for that competition again this season if it comes down to their Premier League position, but they do still have a chance of making Europe's elite competition if they can replicate Manchester United's Europa League success of last season. 

Numerous names have been linked with taking the tough role of succeeding Arsene Wenger, but the man himself has never really been involved in those discussions. However, Wenger has hinted that the person to next take the seat in The Emirates' dugout could be his former club captain, Patrick Vieira.  

The outgoing manager stated "I am grateful for having had the privilege to serve the club for so many memorable years.I managed the club with full commitment and integrity."

Whilst the last few years have not been Arsenal's best, with Wenger receiving high amounts of criticism, the impact that Arsene Wenger has had on English football and the success that he has achieved cannot and will not be forgotten.