Neymar reveals which English clubs he would prefer to play for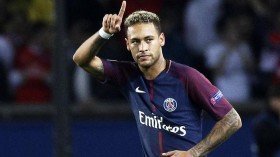 Paris Saint-Germain attacker Neymar has revealed that he would prefer to play for either Chelsea or Arsenal should he decide to move to England, the Sunday Express reports.


The Brazilian reportedly made this known to friends privately. The reason for his choice of the Gunners or the Blues is because of his love for London.

A source close to the player revealed the following: "He loves England - but mainly London. He has been there three or four times in the last 12 months."

The source went ahead to say that Neymar described London as 'amazing' the last time he visited the City.

Neymar had been linked with a move away from PSG in the just concluded summer transfer window, but a move apparently did not happen.

After completing a world record £198m transfer to Paris from Barcelona in the summer of 2017, it is not likely the player will move any time soon except Financial Fair Play regulations force the Ligue 1 champions to sell.