Arsenal's Struggles on the Transfer Market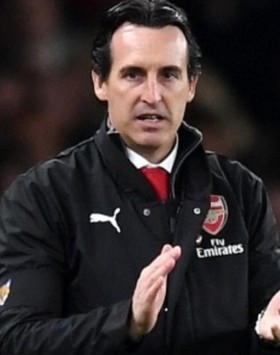 Transitory periods in the life of a professional football club are very much needed to ensure proper growth. It is not easy or maybe even impossible to get through them without a scratch. In many capacities, Arsenal F.C. faces such difficulties of change, with one of the upcoming challenges ahead of them their performance in the transfer market.


The club has gone through a lot lately. Namely, the departure of their long-term manager and a living legend, Arsène Wenger, was nothing short of a revolution. The decline of sporting achievements, especially the loss of a place among the top four Premier League teams, contributed significantly to the struggle. The Gunners have never won anything major on the European level, but for the 22 years of Wenger's reign, footballers and industry workers alike looked at the North London club with respect. They all associated class with everything the Frenchmen did, which is why he was the kind of person that promised good things and attracted new signings. For most of his time as a boss, he guaranteed stability in hard times. However, last season was another story, as reflecting upon Emery's work, there are indeed positives to draw here, but perhaps even more questions about the future especially now that the transfer window is open. 

Everyone needs to expand their squad in one way or another. And in recent years, it has become clear that it must be by paying large sums. Arsenal has never been able to enter the race, and not much has changed lately. While all the big clubs, and quite a few averages, look to spend, Arsenal instead tries to make the best of the reportedly low budget for new players. People close to the North London team would probably argue that the owner, Stan Kroenke, is the main responsible party for the present situation. With an estimated net worth of over $8 billion (USD), one can't say that the American entrepreneur is a bad businessman. Those who would like to see Arsenal keeping up with the competition on the transfer market will probably argue he is, however, lacking a few basic traits of a good business leader like good communication and knowing the field you're operating. Of course, Arsenal is still an important part of his business portfolio, presumably one that does well from the financial point of view. But if we want to see the Gunners compete with the best, serious investments are necessitated. 

Meanwhile, what people at the club can do is probably continue what they have done so far. Above all, they try to target players within their reach, though it doesn't seem to work that well right now because even those require paying substantial fees. Hence, the hitherto futile attempts to sign Zaha or Carrasco. Another idea is to have the payment divided for several installments or make loan deals. Either way, Arsenal has a lot to think about and plenty of work to do if they want to get back on top.