A tale of shocks and twists: five of the biggest Premier League transfer deadline surprises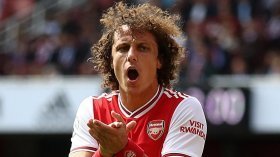 Transfer deadline day; it's become almost like a religious holiday for footballing fans up and down the country as live cameras outside stadiums track and report on potential rumours and moves with just hours and minutes to go until the window closes. 
But, every now and then, some transfers stick out for the complete shock they generate throughout the footballing fraternity. If you fancy a punt, you can keep up to date with the January transfer window and enhanced odds offers on most online bookmakers like William Hill and Ladbrokes.

Carlos Tevez - Corinthians to West Ham

It was scarcely believable at the time, but Carlos Tevez' move to Premier League strugglers West Ham from Corinthians will go down in history as one of the most bizarre transfers given the striker was being hunted by major European clubs at the time. Tevez joined fellow Argentine Javier Mascherano to help the Hammers stay in the top flight under then manager Alan Pardew.

Tevez made no secret of his stellar play- he scored seven goals in 27 appearances in a West Ham jersey, helping the Hammers survive the drop zone for another year. Of course, the rest is history as the Argentine joined Manchester United following the culmination of the 2006/07 season.

Claude Makelele - Real Madrid to Chelsea

Real Madrid couldn't stop winning trophies in the early 2000s, so, when Claude Makelele swapped the reigning La Liga Champions for recently-rich Chelsea in 2003, the footballing world stood in shock. 

Makelele's transfer was justified, however, as under then head coach Jose Mourinho, the Blues won back-to-back titles with the defensive midfielder playing a brilliant role just in front of the Chelsea defence.

In fact, Makelele's influence on English football was such that he is deemed to have redefined the defensive midfielder role. He left Chelsea in 2008 following 217 appearances.

Ashley Cole - Arsenal to Chelsea

Moving to a rival club will never go down well with certain fans, but Ashley Cole's transfer from Arsenal to Chelsea is one that still haunts Gunners fans.

After an intense period of "insulting" contract negotiations and claims of tapping up, nobody really felt that Cole to Chelsea would ever happen given the short time until the window shut. But, the £5 million move finally happened on the final day, bringing an end to the saga and finally concluding what would become the "Story of the Year" in 2006.

Left-back Cole - who played 229 times for the Blues - helped Chelsea win nine major trophies in his time at the club.

David Luiz - Chelsea to Arsenal

The reverse of Ashley Cole's transfer, this time it was David Luiz that made the surprise move across London from Chelsea to Arsenal.

The 32-year-old signed a two-year deal with the Gunners in a transfer worth £8 million. Having made over 150 Premier League appearances for Chelsea in two periods at the club, Luiz' move to Arsenal was considered a weird one, especially given his age.

Fernando Torres - Liverpool to Chelsea

Fernando Torres had been in tremendous form for Liverpool, scoring 81 goals in 142 appearances for the Merseyside club. So, when he moved to Chelsea on the last day of the window in January 2011 for a £50 million fee, few could understand why given his reputation and prowess at Liverpool.

Their shock was justified as, the once prolific striker, scored just 20 goals in 110 Premier League appearances. In fact, the Spaniard failed to score in his first 903 minutes in a Chelsea shirt. Whilst Liverpool would not have minded too much as replacement Luis Suarez more than made up for the gap left by Torres, Chelsea fans were left wondering might have been.