Nou Camp to be renamed to generate funds for coronavirus battle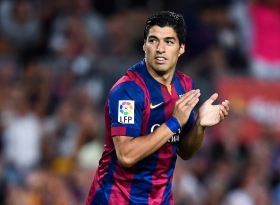 Barcelona have announced that they will be renaming their stadium and assigning the opportunity to a sponsor, ensuring that the funds will be dedicated to the club's own fight to beat the coronavirus in Spain. The virus has ravaged the Spanish community and the La Liga giants are set to donate a huge sum of money as part of a pledge.


It is expected that the stadium renaming rights will set back a company as much as 300 million euros, with a large percentage of those proceeds to be donated.

"We want to send a universal message: For the first time someone will have the opportunity to put their name on Camp Nou and the revenues will go to all of humanity, not just Barca," club vice president Jordi Cardoner told The Associated Press.

"The initiative arose in an emergency situation. We think that we have to have a very quick response, putting our crown jewel at the service (of the fight).

"We are open to everything. We want to maximize the economic participation and to ensure that the partners share our same social values."

It is understood that the stadium will still be called the "Camp Nou" alongside the name of the new sponsor.