Who could be signing for Newcastle United this summer?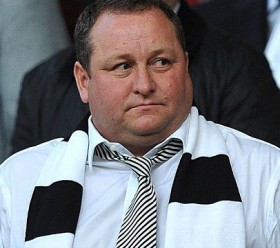 It is an exciting time to be a Newcastle United fan at present. If there is any set of fans in the Premier League that deserve a break, then it is the Toon faithful.
With the official takeover from the Saudi-led consortium expected to go through without any hassle. It has been a long time coming for Newcastle fans, as they have been begging for an end to the Ashley regime for what feels like a lifetime. 

They have been forced to watch on as Ashley has taken them into the Championship on two occasions, while they were irritated when the Sports Direct boss failed to inject funds when the Toon were on the cusp of European football under Alan Pardew. 

This could be a fresh start for the club, and fans will already have high hopes on players who may be brought in over the summer. However, those aspirations should be reigned in slightly as the FFP regulations will mean they need to spend sensible, but that doesn't mean that they can't bring some talent to St James's Park. But, which players could be making the move according to bookmakers over the summer?

John McGinn

Fans of Aston Villa will know precisely how good John McGinn can be. The survival chances of the West Midlands side have been severely hampered since the Scot picked up an injury over the festive period, and he would instantly become a fan favourite at Newcastle should he make the move. 

McGinn is a true box-to-box midfielder, as he has scored three goals in 18 appearances in the Premier League this campaign.  He has a solid pass completion rate of 82.1 percent and has 2.1 shots per game, which is exactly what Newcastle need as they are spineless in the final third.

Salomon Rondon

Salomon Rondon spent the 2018-19 season on loan at Newcastle United, and he quickly became a fan favourite with the Geordie faithful. However, fans were left fuming when Ashley refused to pay the price that West Bromwich Albion were asking for after the loan spell ended. 

With no options, Rondon made the move to China to link up Rafael Benitez as Dalian Professional. However, both Benitez and Rondon could be back on their way to Newcastle. The Venezuelan striker scored eleven goals in 32 games for the Toon in 2018-19, which is a better record than any player at Newcastle this season.

Arturo Vidal

One name that is also among the favourites with most bookmakers is Barcelona midfielder, Arturo Vidal. The Chile midfielder will likely be looking for a new club over the summer after falling down the pecking order with the Spanish side. He may have one bigger move left in him, but his wages could be pretty high. 

Vidal will likely be intrigued with the option of playing in the Premier League, while his combat style and physique that would be suitable even for NFL betting games, will make him extremely popular with the Toon fans. The midfielder has made 22 appearances in La Liga this season, and he has scored six goals and made two assists.

Gareth Bale

Gareth Bale has wanted to end his nightmare tenure at Real Madrid for the last couple of transfer windows now, and bookmakers would certainly feel that Newcastle United would be more than happy to help. Bale's Premier League experience and history of performing on the biggest stage will mean that Newcastle could have a star on their hands, but the Welshman's injury problems would give them a cause for concern. 

It is also unclear whether Bale will be willing to drop his wages to make the move happen and whether Newcastle will look for a loan deal or a permanent one. However, this could be one of the signings of the summer if they can make it happen and then get the best from Bale.