Will Tottenham get a top-four finish in 2020-21?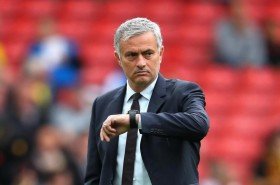 The re-signing of Gareth Bale may have created the biggest headlines of the summer transfer window. But it remains to be seen whether the return of the Welsh striker will be enough to get Jose Mourinho's team to a top-four finish in the 2020/21 Premier League. 
Spurs finished in a relatively mediocre sixth position in the Premier League last season. While this might have been enough to qualify for the Europa League, it was not enough for a team of Tottenham's calibre. So what is Jose Mourinho doing to ensure that Tottenham get back into the top four?

Mourinho only came to Tottenham midway through last season. He inherited a club that was sorely lacking in morale after their Champions League final defeat. Want-away players like Christian Eriksen were quickly sold, and now it looks like both Dele Alli and Danny Rose could be on their way out to make way for new signings.

Spurs chairman has already opened the chequebook with great effect this summer. Southampton's Pierre Emilie Hojbjerg was first to join in a bid to tighten up the Tottenham midfield, while Wolves' Matt Doherty was signed to fill the troublesome right back position. Plus the signing of Real Madrid's promising left back Sergio Reguilon looks like a smart purchase.

But this summer will be all about the return of Gareth Bale. The Welsh winger is probably Tottenham's best player in the past two decades, and getting Bale on a one-year loan will definitely boost morale in the dressing room. The forward is currently recovering after a knee injury, but he should be fit to play in October. 

So with all of these positive new signings, why do most of the best bookmakers for football betting still have Tottenham pegged to finish outside of the top four? With Liverpool, Manchester City, Chelsea, Manchester United and even Arsenal ahead of Spurs in the odds, it's clear that more needs to be done at the Tottenham Hotspur Stadium.

Nowhere was this more evident than when Everton beat Tottenham 1-0 at the start of the campaign. This saw a very drab and listless Spurs performance that was sadly reminiscent of much of their last season. Mourinho put this poor display down to the lack of preseason training as well as the fact that many players had been struggling with illness.

However, it's clear that there are still many things to fix before Tottenham can make a decent claim on a top four spot. Firstly, there remain big questions about the Spurs midfield. While Giovani Lo Celso has been making big improvements, it's debatable about when Tanguy Ndombele will get up to speed. The midfielder was Tottenham's biggest signing last season, but ongoing injuries and lack of form have failed to get Ndombele a permanent starting spot.

Plus the Tottenham defence is still looking suspect. Central defenders like Eric Dier and Davinson Sanchez have yet to inspire much in the way of confidence, and Toby Alderweireld hasn't looked the same since his defensive partner Jan Vertongen left the club. 

Despite this, the fact that Gareth Bale could soon be joining Harry Kane and Son Heung-Min up front will mean that Tottenham could have one of the best forward lines in the Premier League. It should also be noted that Spurs are still on the hunt for another striker to come in for when Harry Kane gets his usual mid-season injury. All of which means that Tottenham could yet make that top four finish.