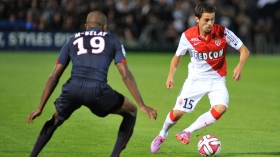 Despite interest from near neighbours Manchester United, Manchester City have completed the signing of highly rated Portuguese international Bernardo Silva.
- read news story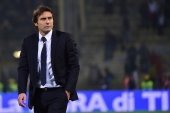 English champions Chelsea will target to celebrate a domestic double when they take on London rivals Arsenal in the final of the FA Cup tonight.
-
read news story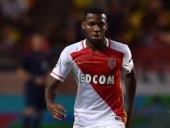 Tottenham Hotspur are reportedly leading the race to sign AS Monaco midfielder Thomas Lemar after club officials met up with his representatives.
-
read news story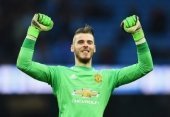 Manchester United are prepared to lower the asking price of goalkeeper David de Gea, should Real Madrid offer Alvaro Morata as makeweight in a summer deal.
-
read news story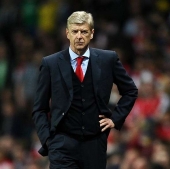 Arsenal boss Arsene Wenger will be handed a new two-year contract regardless of Saturday's FA Cup result against Chelsea.
-
read news story
| | | |
| --- | --- | --- |
| Chelsea | 38 | 93 |
| Tottenham | 38 | 86 |
| Man City | 38 | 78 |
| Liverpool | 38 | 76 |
| Arsenal | 38 | 75 |
| Man Utd | 38 | 69 |
| Everton | 38 | 61 |
| Southampton | 38 | 46 |
| Bournemouth | 38 | 46 |
| West Brom | 38 | 45 |
| West Ham | 38 | 45 |
| Leicester | 38 | 44 |
| Stoke | 38 | 44 |
| Crystal Palace | 38 | 41 |
| Swansea | 38 | 41 |
| Burnley | 38 | 40 |
| Watford | 38 | 40 |
| Hull | 38 | 34 |
| Middlesbrough | 38 | 28 |
| Sunderland | 38 | 24 |
| | | |
| --- | --- | --- |
| Real Madrid | 38 | 93 |
| Barcelona | 38 | 90 |
| Atl Madrid | 38 | 78 |
| Sevilla | 38 | 72 |
| Villarreal | 38 | 67 |
| Real Sociedad | 38 | 64 |
| Ath Bilbao | 38 | 63 |
| Espanyol | 38 | 56 |
| Alavés | 38 | 55 |
| Eibar | 38 | 54 |
| Malaga | 38 | 46 |
| Valencia | 38 | 46 |
| Celta Vigo | 38 | 45 |
| Las Palmas | 38 | 39 |
| Real Betis | 38 | 39 |
| Deportivo La Coruña | 38 | 36 |
| Leganés | 38 | 35 |
| Sporting Gijón | 38 | 31 |
| Osasuna | 38 | 22 |
| Granada | 38 | 20 |
| | | |
| --- | --- | --- |
| Juventus | 37 | 88 |
| Roma | 37 | 84 |
| Napoli | 37 | 83 |
| Lazio | 37 | 70 |
| Atalanta | 37 | 69 |
| Milan | 37 | 63 |
| Inter Milan | 37 | 59 |
| Fiorentina | 37 | 59 |
| Torino | 37 | 50 |
| Sampdoria | 37 | 48 |
| Sassuolo | 37 | 46 |
| Udinese | 37 | 45 |
| Cagliari | 37 | 44 |
| Chievo | 37 | 43 |
| Bologna | 37 | 41 |
| Genoa | 37 | 36 |
| Empoli | 37 | 32 |
| Crotone | 37 | 31 |
| Palermo | 37 | 23 |
| Pescara | 37 | 17 |
| | | |
| --- | --- | --- |
| Bayern Mun | 34 | 82 |
| RB Leipzig | 34 | 67 |
| Bor Dortmd | 34 | 64 |
| TSG Hoffenheim | 34 | 62 |
| 1. FC Köln | 34 | 49 |
| Hertha BSC | 34 | 49 |
| SC Freiburg | 34 | 48 |
| Werder Bremen | 34 | 45 |
| B Gladbach | 34 | 45 |
| Schalke | 34 | 43 |
| Eintracht Frankfurt | 34 | 42 |
| Bayer Levkn | 34 | 41 |
| FC Augsburg | 34 | 38 |
| Hamburger SV | 34 | 38 |
| Mainz 05 | 34 | 37 |
| VfL Wolfsburg | 34 | 37 |
| FC Ingolstadt | 34 | 32 |
| Darmstadt 98 | 34 | 25 |
| | | |
| --- | --- | --- |
| Monaco | 38 | 95 |
| Paris St G | 38 | 87 |
| Nice | 38 | 78 |
| Lyon | 38 | 67 |
| Marseille | 38 | 62 |
| Bordeaux | 38 | 59 |
| Nantes | 38 | 51 |
| Saint-Étienne | 38 | 50 |
| Rennes | 38 | 50 |
| Guingamp | 38 | 50 |
| Lille | 38 | 46 |
| Angers | 38 | 46 |
| Toulouse | 38 | 44 |
| Metz | 38 | 43 |
| Montpellier | 38 | 39 |
| Dijon | 38 | 37 |
| Caen | 38 | 37 |
| Lorient | 38 | 36 |
| Nancy | 38 | 35 |
| Bastia | 38 | 34 |