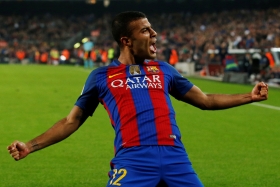 Barcelona attacker Rafinha has reportedly told the likes of Lionel Messi and Neymar that he would be leaving Camp Nou at the end of the season.
- read news story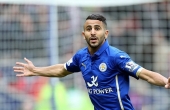 Leicester City star Riyad Mahrez has emerged as a potential target for Spanish champions Barcelona ahead of the summer transfer window.
-
read news story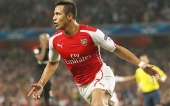 Inter Milan could reportedly move in for the services of Alexis Sanchez, should Ivan Perisic part ways with the club in the summer.
-
read news story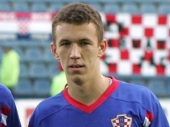 Manchester United boss Jose Mourinho had jetted off to Croatia last night to hold negotiations with the representative of winger Ivan Perisic.
-
read news story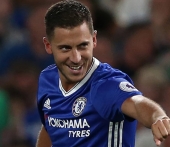 Chelsea are planning to reward Eden Hazard with a new contract in order to ward off interest from European rivals Real Madrid.
-
read news story
| | | |
| --- | --- | --- |
| Chelsea | 28 | 69 |
| Tottenham | 28 | 59 |
| Man City | 28 | 57 |
| Liverpool | 29 | 56 |
| Man Utd | 27 | 52 |
| Arsenal | 27 | 50 |
| Everton | 29 | 50 |
| West Brom | 29 | 43 |
| Stoke | 29 | 36 |
| Southampton | 27 | 33 |
| Bournemouth | 29 | 33 |
| West Ham | 29 | 33 |
| Burnley | 29 | 32 |
| Watford | 28 | 31 |
| Leicester | 28 | 30 |
| Crystal Palace | 28 | 28 |
| Swansea | 29 | 27 |
| Hull | 29 | 24 |
| Middlesbrough | 28 | 22 |
| Sunderland | 28 | 20 |
| | | |
| --- | --- | --- |
| Real Madrid | 27 | 65 |
| Barcelona | 28 | 63 |
| Sevilla | 28 | 57 |
| Atl Madrid | 28 | 55 |
| Villarreal | 28 | 48 |
| Real Sociedad | 28 | 48 |
| Ath Bilbao | 28 | 44 |
| Eibar | 28 | 41 |
| Espanyol | 28 | 40 |
| Alavés | 28 | 40 |
| Celta Vigo | 27 | 38 |
| Las Palmas | 28 | 35 |
| Real Betis | 28 | 31 |
| Valencia | 28 | 30 |
| Malaga | 28 | 27 |
| Deportivo La Coruña | 28 | 27 |
| Leganés | 28 | 26 |
| Sporting Gijón | 28 | 21 |
| Granada | 28 | 19 |
| Osasuna | 28 | 11 |
| | | |
| --- | --- | --- |
| Juventus | 29 | 73 |
| Roma | 29 | 65 |
| Napoli | 29 | 63 |
| Lazio | 29 | 57 |
| Inter Milan | 29 | 55 |
| Atalanta | 29 | 55 |
| Milan | 29 | 53 |
| Fiorentina | 29 | 48 |
| Sampdoria | 29 | 41 |
| Torino | 29 | 40 |
| Chievo | 29 | 38 |
| Udinese | 29 | 36 |
| Bologna | 29 | 34 |
| Cagliari | 29 | 32 |
| Sassuolo | 29 | 31 |
| Genoa | 29 | 29 |
| Empoli | 29 | 22 |
| Palermo | 29 | 15 |
| Crotone | 29 | 14 |
| Pescara | 29 | 12 |
| | | |
| --- | --- | --- |
| Bayern Mun | 25 | 62 |
| RB Leipzig | 25 | 49 |
| Bor Dortmd | 25 | 46 |
| TSG Hoffenheim | 25 | 45 |
| Hertha BSC | 25 | 40 |
| 1. FC Köln | 25 | 37 |
| Eintracht Frankfurt | 25 | 36 |
| SC Freiburg | 25 | 35 |
| Schalke | 25 | 33 |
| B Gladbach | 25 | 32 |
| Bayer Levkn | 25 | 31 |
| Mainz 05 | 25 | 29 |
| Werder Bremen | 25 | 29 |
| FC Augsburg | 25 | 29 |
| VfL Wolfsburg | 25 | 29 |
| Hamburger SV | 25 | 27 |
| FC Ingolstadt | 25 | 19 |
| Darmstadt 98 | 25 | 15 |
| | | |
| --- | --- | --- |
| Monaco | 30 | 71 |
| Paris St G | 30 | 68 |
| Nice | 30 | 64 |
| Lyon | 29 | 50 |
| Marseille | 30 | 46 |
| Bordeaux | 30 | 46 |
| Saint-Étienne | 30 | 44 |
| Rennes | 30 | 39 |
| Angers | 30 | 39 |
| Guingamp | 30 | 38 |
| Nantes | 30 | 38 |
| Toulouse | 30 | 37 |
| Metz | 29 | 35 |
| Lille | 30 | 34 |
| Montpellier | 30 | 33 |
| Caen | 30 | 32 |
| Dijon | 30 | 28 |
| Nancy | 30 | 28 |
| Bastia | 30 | 25 |
| Lorient | 30 | 25 |