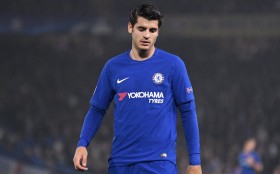 Chelsea take on Arsenal in the second leg of the League Cup semi-final at the Emirates Stadium. The Blues played out a dull 0-0 draw in the home leg, and they face a tricky contest against their London rivals, who have been boosted by recent injury comebacks.
- read news story
Breaking Transfer Stories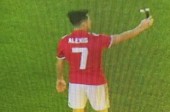 Arsenal and Manchester United have announced the signings of Henrikh Mkhitaryan and Alexis Sanchez respectively in a straight swap agreement.
-
read news story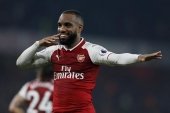 Arsenal will look to progress to the League Cup final when they take on Chelsea at the Emirates Stadium on Wednesday. The Gunners settled for a goalless draw versus Chelsea in a defensive display at Stamford Bridge, but they will fancy their chances in the home leg with key defenders returning to full fitness.
-
read news story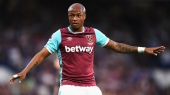 West Ham United have reportedly rebuffed an opening offer from Swansea City to pursue the services of former player Andre Ayew this month.
-
read news story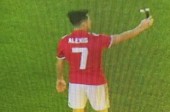 Manchester United are expected to announce the signing of Arsenal forward Alexis Sanchez in the next 24 hours after he underwent a successful medical and had a photoshoot in the Red Devils shirt.
-
read news story
| Team | P | PTS |
| --- | --- | --- |
| Manchester City | 22 | 62 |
| Manchester United | 22 | 47 |
| Chelsea | 22 | 46 |
| Liverpool | 22 | 44 |
| Tottenham Hotspur | 21 | 40 |
| Arsenal | 22 | 39 |
| Burnley | 22 | 34 |
| Leicester City | 22 | 30 |
| Everton | 22 | 27 |
| Watford | 22 | 25 |
| Huddersfield Town | 22 | 24 |
| Brighton and Hove Albion | 22 | 23 |
| Newcastle United | 22 | 22 |
| Crystal Palace | 22 | 22 |
| Bournemouth | 22 | 21 |
| West Ham United | 21 | 21 |
| Southampton | 22 | 20 |
| Stoke City | 22 | 20 |
| West Bromwich Albion | 22 | 16 |
| Swansea City | 22 | 16 |
| Team | P | PTS |
| --- | --- | --- |
| Barcelona | 17 | 45 |
| Atlético de Madrid | 17 | 36 |
| Valencia CF | 17 | 34 |
| Real Madrid | 16 | 31 |
| Sevilla | 17 | 29 |
| Villarreal | 17 | 27 |
| Eibar | 17 | 24 |
| Getafe | 17 | 23 |
| Real Sociedad | 17 | 23 |
| Girona | 17 | 23 |
| Celta de Vigo | 17 | 21 |
| Athletic Club | 17 | 21 |
| Leganés | 16 | 21 |
| Real Betis | 17 | 21 |
| Espanyol | 17 | 20 |
| Levante | 17 | 18 |
| Alavés | 17 | 15 |
| Deportivo de La Coruña | 17 | 15 |
| Málaga | 17 | 11 |
| Las Palmas | 17 | 11 |
| Team | P | PTS |
| --- | --- | --- |
| Napoli | 19 | 48 |
| Juventus | 19 | 47 |
| Internazionale | 19 | 41 |
| Roma | 18 | 39 |
| Lazio | 18 | 37 |
| Sampdoria | 18 | 30 |
| Udinese | 18 | 27 |
| Fiorentina | 19 | 27 |
| Atalanta | 19 | 27 |
| Torino | 19 | 25 |
| Milan | 19 | 25 |
| Bologna | 19 | 24 |
| Chievo | 19 | 21 |
| Sassuolo | 19 | 21 |
| Cagliari | 19 | 20 |
| Genoa | 19 | 18 |
| SPAL | 19 | 15 |
| Crotone | 19 | 15 |
| Verona | 19 | 13 |
| Benevento | 19 | 4 |
| Team | P | PTS |
| --- | --- | --- |
| FC Bayern München | 17 | 41 |
| FC Schalke 04 | 17 | 30 |
| Borussia Dortmund | 17 | 28 |
| Bayer 04 Leverkusen | 17 | 28 |
| RB Leipzig | 17 | 28 |
| Borussia Mönchengladbach | 17 | 28 |
| TSG 1899 Hoffenheim | 17 | 26 |
| Eintracht Frankfurt | 17 | 26 |
| FC Augsburg | 17 | 24 |
| Hertha BSC | 17 | 24 |
| Hannover 96 | 17 | 23 |
| VfL Wolfsburg | 17 | 19 |
| Sport-Club Freiburg | 17 | 19 |
| VfB Stuttgart | 17 | 17 |
| 1. FSV Mainz 05 | 17 | 17 |
| SV Werder Bremen | 17 | 15 |
| Hamburger SV | 17 | 15 |
| 1. FC Köln | 17 | 6 |
| Team | P | PTS |
| --- | --- | --- |
| Paris Saint-Germain | 19 | 50 |
| Monaco | 19 | 41 |
| Lyon | 19 | 41 |
| Marseille | 19 | 38 |
| Nantes | 19 | 33 |
| Nice | 19 | 27 |
| Montpellier | 19 | 26 |
| Guingamp | 19 | 26 |
| Rennes | 19 | 25 |
| Dijon | 19 | 24 |
| Strasbourg | 19 | 24 |
| Caen | 19 | 24 |
| Amiens | 19 | 21 |
| Troyes | 19 | 21 |
| Bordeaux | 19 | 20 |
| St Etienne | 19 | 20 |
| Toulouse | 19 | 19 |
| Lille | 19 | 19 |
| Angers | 19 | 18 |
| Metz | 19 | 11 |