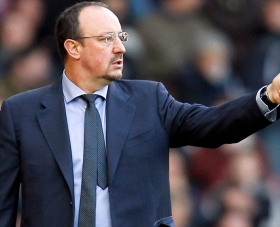 Newcastle United manager Rafael Benitez may get upto £500m to spend on new recruits, should Amanda Staveley manage a successful takeover from Mike Ashley.
- read news story
Breaking Transfer Stories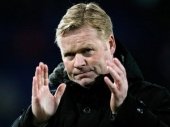 Everton have ended their association with manager Ronald Koeman following the Toffees' 5-2 defeat at the hands of Arsenal on Sunday afternoon.
-
read news story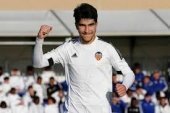 Manchester United manager Jose Mourinho wants to sign Valencia midfielder Carlos Soler in the January transfer window. The player is reportedly United's top target and it is understood United will match the 45 million euro minimum fee release clause to sign the Spain under-21 star.
-
read news story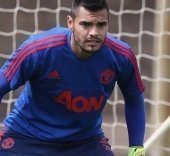 Manchester United travel to the Liberty Stadium to face Swansea City in the fourth round of the League Cup. The Red Devils suffered a surprise 2-1 defeat to Huddersfield Town last weekend, and this has extended their gap to five points to league leaders Manchester City.
-
read news story
| Team | P | PTS |
| --- | --- | --- |
| Manchester City | 9 | 25 |
| Manchester United | 9 | 20 |
| Tottenham Hotspur | 9 | 20 |
| Chelsea | 9 | 16 |
| Arsenal | 9 | 16 |
| Watford | 9 | 15 |
| Newcastle United | 9 | 14 |
| Burnley | 9 | 13 |
| Liverpool | 9 | 13 |
| Southampton | 9 | 12 |
| Huddersfield Town | 9 | 12 |
| Brighton and Hove Albion | 9 | 11 |
| West Bromwich Albion | 9 | 10 |
| Leicester City | 9 | 9 |
| Swansea City | 9 | 8 |
| West Ham United | 9 | 8 |
| Stoke City | 9 | 8 |
| Everton | 9 | 8 |
| Bournemouth | 9 | 7 |
| Crystal Palace | 9 | 3 |
| Team | P | PTS |
| --- | --- | --- |
| Barcelona | 9 | 25 |
| Valencia CF | 9 | 21 |
| Real Madrid | 9 | 20 |
| Atlético de Madrid | 9 | 19 |
| Leganés | 9 | 17 |
| Villarreal | 9 | 16 |
| Real Betis | 9 | 16 |
| Sevilla | 9 | 16 |
| Real Sociedad | 8 | 13 |
| Celta de Vigo | 9 | 11 |
| Athletic Club | 9 | 11 |
| Levante | 9 | 11 |
| Getafe | 9 | 9 |
| Espanyol | 8 | 9 |
| Deportivo de La Coruña | 8 | 8 |
| Eibar | 9 | 7 |
| Girona | 8 | 6 |
| Las Palmas | 9 | 6 |
| Alavés | 9 | 3 |
| Málaga | 9 | 1 |
| Team | P | PTS |
| --- | --- | --- |
| Napoli | 9 | 25 |
| Internazionale | 9 | 23 |
| Juventus | 9 | 22 |
| Lazio | 9 | 22 |
| Roma | 8 | 18 |
| Sampdoria | 8 | 17 |
| Chievo | 9 | 15 |
| Bologna | 9 | 14 |
| Fiorentina | 9 | 13 |
| Torino | 9 | 13 |
| Milan | 9 | 13 |
| Atalanta | 9 | 12 |
| Sassuolo | 9 | 8 |
| Genoa | 9 | 6 |
| Udinese | 9 | 6 |
| Cagliari | 9 | 6 |
| Crotone | 9 | 6 |
| Verona | 9 | 6 |
| SPAL | 9 | 5 |
| Benevento | 9 | 0 |
| Team | P | PTS |
| --- | --- | --- |
| Borussia Dortmund | 9 | 20 |
| FC Bayern München | 9 | 20 |
| RB Leipzig | 9 | 19 |
| TSG 1899 Hoffenheim | 9 | 16 |
| FC Schalke 04 | 9 | 16 |
| Hannover 96 | 9 | 15 |
| Eintracht Frankfurt | 9 | 14 |
| Borussia Mönchengladbach | 9 | 14 |
| Bayer 04 Leverkusen | 9 | 12 |
| FC Augsburg | 9 | 12 |
| Hertha BSC | 9 | 10 |
| 1. FSV Mainz 05 | 9 | 10 |
| VfB Stuttgart | 9 | 10 |
| VfL Wolfsburg | 9 | 9 |
| Sport-Club Freiburg | 9 | 8 |
| Hamburger SV | 9 | 7 |
| SV Werder Bremen | 9 | 5 |
| 1. FC Köln | 9 | 2 |
| Team | P | PTS |
| --- | --- | --- |
| Paris Saint-Germain | 10 | 26 |
| Monaco | 10 | 22 |
| Nantes | 10 | 20 |
| Lyon | 10 | 19 |
| Marseille | 10 | 18 |
| St Etienne | 10 | 17 |
| Bordeaux | 10 | 16 |
| Montpellier | 10 | 15 |
| Caen | 10 | 15 |
| Toulouse | 10 | 14 |
| Guingamp | 10 | 13 |
| Angers | 10 | 12 |
| Troyes | 10 | 12 |
| Nice | 10 | 10 |
| Rennes | 10 | 9 |
| Amiens | 9 | 9 |
| Strasbourg | 10 | 9 |
| Dijon | 10 | 9 |
| Lille | 9 | 6 |
| Metz | 10 | 3 |