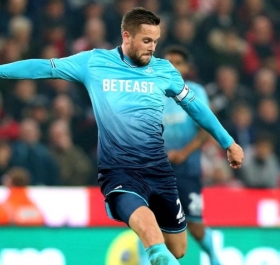 After a prolonged negotiation process, Everton have finally agreed a deal to sign Gylfi Sigurdsson from fellow Premier League side Swansea City. The Iceland international has been heavily linked with a move to Goodison Park since the end of last season, as Everton continue their summer spending spree.
- read news story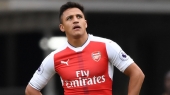 Speaking ahead of Arsenal's trip to Stoke City on Saturday, Arsene Wenger has revealed that there has been "no progress" in contract negotiations between the club and Alexis Sanchez, before adding that the Chilean star is unlikely to feature in the weekend's fixture.
-
read news story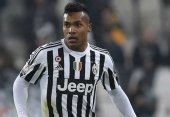 Chelsea face missing out on another major transfer target if Juventus continue to rebuff their attempts to sign Brazilian defender Alex Sandro. Now, the Premier League champions are hoping that Sandro will hand in a transfer request to force a deal.
-
read news story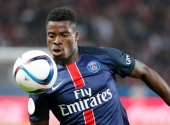 Tottenham Hotspur have reached an agreement with Paris Saint-Germain's Serge Aurier, reports in France suggest today. The fullback has also been linked with a move to Manchester United and Chelsea in recent weeks.
-
read news story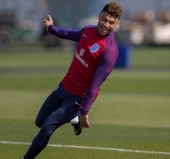 Arsenal attacker Oxlade-Chamberlain is understood to want a weekly package of around £150,000 in order to join Chelsea this summer.
-
read news story
| Team | P | PTS |
| --- | --- | --- |
| Manchester United | 1 | 3 |
| Huddersfield Town | 1 | 3 |
| Manchester City | 1 | 3 |
| Tottenham Hotspur | 1 | 3 |
| Arsenal | 1 | 3 |
| Burnley | 1 | 3 |
| Everton | 1 | 3 |
| West Bromwich Albion | 1 | 3 |
| Liverpool | 1 | 1 |
| Watford | 1 | 1 |
| Southampton | 1 | 1 |
| Swansea City | 1 | 1 |
| Leicester City | 1 | 0 |
| Chelsea | 1 | 0 |
| Bournemouth | 1 | 0 |
| Stoke City | 1 | 0 |
| Brighton and Hove Albion | 1 | 0 |
| Newcastle United | 1 | 0 |
| Crystal Palace | 1 | 0 |
| West Ham United | 1 | 0 |
| Team | P | PTS |
| --- | --- | --- |
| Alavés | 0 | 0 |
| Athletic Club | 0 | 0 |
| Atlético de Madrid | 0 | 0 |
| Barcelona | 0 | 0 |
| Celta de Vigo | 0 | 0 |
| Deportivo de La Coruña | 0 | 0 |
| Eibar | 0 | 0 |
| Espanyol | 0 | 0 |
| Getafe | 0 | 0 |
| Girona | 0 | 0 |
| Las Palmas | 0 | 0 |
| Leganés | 0 | 0 |
| Levante | 0 | 0 |
| Málaga | 0 | 0 |
| Real Betis | 0 | 0 |
| Real Madrid | 0 | 0 |
| Real Sociedad | 0 | 0 |
| Sevilla | 0 | 0 |
| Valencia CF | 0 | 0 |
| Villarreal | 0 | 0 |
| Team | P | PTS |
| --- | --- | --- |
| Atalanta | 0 | 0 |
| Benevento | 0 | 0 |
| Bologna | 0 | 0 |
| Cagliari | 0 | 0 |
| Chievo | 0 | 0 |
| Crotone | 0 | 0 |
| Fiorentina | 0 | 0 |
| Genoa | 0 | 0 |
| Internazionale | 0 | 0 |
| Juventus | 0 | 0 |
| Lazio | 0 | 0 |
| Milan | 0 | 0 |
| Napoli | 0 | 0 |
| Roma | 0 | 0 |
| SPAL | 0 | 0 |
| Sampdoria | 0 | 0 |
| Sassuolo | 0 | 0 |
| Torino | 0 | 0 |
| Udinese | 0 | 0 |
| Verona | 0 | 0 |
| Team | P | PTS |
| --- | --- | --- |
| VfL Wolfsburg | 0 | 0 |
| FC Bayern München | 0 | 0 |
| TSG 1899 Hoffenheim | 0 | 0 |
| SV Werder Bremen | 0 | 0 |
| Borussia Dortmund | 0 | 0 |
| 1. FSV Mainz 05 | 0 | 0 |
| Borussia Mönchengladbach | 0 | 0 |
| 1. FC Köln | 0 | 0 |
| FC Augsburg | 0 | 0 |
| Eintracht Frankfurt | 0 | 0 |
| FC Schalke 04 | 0 | 0 |
| Hamburger SV | 0 | 0 |
| Bayer 04 Leverkusen | 0 | 0 |
| Hertha BSC | 0 | 0 |
| RB Leipzig | 0 | 0 |
| Sport-Club Freiburg | 0 | 0 |
| VfB Stuttgart | 0 | 0 |
| Hannover 96 | 0 | 0 |
| Team | P | PTS |
| --- | --- | --- |
| Lyon | 2 | 6 |
| Paris Saint-Germain | 2 | 6 |
| Monaco | 2 | 6 |
| Marseille | 2 | 6 |
| St Etienne | 2 | 6 |
| Bordeaux | 2 | 4 |
| Angers | 2 | 4 |
| Troyes | 2 | 4 |
| Toulouse | 2 | 3 |
| Lille | 2 | 3 |
| Montpellier | 2 | 3 |
| Guingamp | 2 | 3 |
| Strasbourg | 2 | 3 |
| Rennes | 2 | 1 |
| Nice | 2 | 0 |
| Caen | 2 | 0 |
| Metz | 2 | 0 |
| Amiens | 2 | 0 |
| Nantes | 2 | 0 |
| Dijon | 2 | 0 |