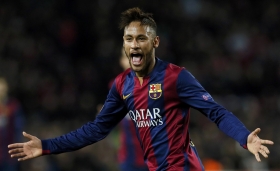 Paris Saint-Germain are preparing to meet the buy-out clause in Brazilian superstar Neymar's Barcelona contract and pay a sensational £196 million to take him the French capital.
- read news story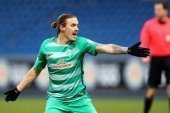 The Werder Bremen forward impressed last season in the Bundesliga and both Liverpool and Chelsea are interested in acquiring his goalscoring prowess for the upcoming season.
-
read news story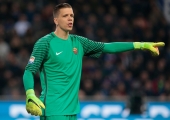 Poland international Wojciech Szczesny has completed his much-anticipated move to Juventus on a four-year contract. The 27-year-old leaves Arsenal after an extended period where he was loaned out to AS Roma.
-
read news story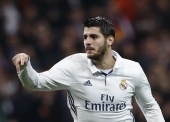 Chelsea have released an official statement confirming that they have agreed to sign Real Madrid striker Alvaro Morata this summer. The Spain international will join the Blues once he undergoes a medical and agrees to personal terms.
-
read news story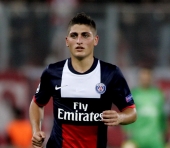 Following strong reports linking Nemanja Matic to Juventus, Manchester United are set to rival Barcelona for the signature of PSG's midfield general Verratti.
-
read news story
| Team | P | PTS |
| --- | --- | --- |
| Arsenal | 0 | 0 |
| Bournemouth | 0 | 0 |
| Brighton and Hove Albion | 0 | 0 |
| Burnley | 0 | 0 |
| Chelsea | 0 | 0 |
| Crystal Palace | 0 | 0 |
| Everton | 0 | 0 |
| Huddersfield Town | 0 | 0 |
| Leicester City | 0 | 0 |
| Liverpool | 0 | 0 |
| Manchester City | 0 | 0 |
| Manchester United | 0 | 0 |
| Newcastle United | 0 | 0 |
| Southampton | 0 | 0 |
| Stoke City | 0 | 0 |
| Swansea City | 0 | 0 |
| Tottenham Hotspur | 0 | 0 |
| Watford | 0 | 0 |
| West Bromwich Albion | 0 | 0 |
| West Ham United | 0 | 0 |
| Team | P | PTS |
| --- | --- | --- |
| VfL Wolfsburg | 0 | 0 |
| FC Bayern München | 0 | 0 |
| TSG 1899 Hoffenheim | 0 | 0 |
| SV Werder Bremen | 0 | 0 |
| Borussia Dortmund | 0 | 0 |
| 1. FSV Mainz 05 | 0 | 0 |
| Borussia Mönchengladbach | 0 | 0 |
| 1. FC Köln | 0 | 0 |
| FC Augsburg | 0 | 0 |
| Eintracht Frankfurt | 0 | 0 |
| FC Schalke 04 | 0 | 0 |
| Hamburger SV | 0 | 0 |
| Bayer 04 Leverkusen | 0 | 0 |
| Hertha BSC | 0 | 0 |
| RB Leipzig | 0 | 0 |
| Sport-Club Freiburg | 0 | 0 |
| VfB Stuttgart | 0 | 0 |
| Hannover 96 | 0 | 0 |
| Team | P | PTS |
| --- | --- | --- |
| Amiens | 0 | 0 |
| Angers | 0 | 0 |
| Bordeaux | 0 | 0 |
| Caen | 0 | 0 |
| Dijon | 0 | 0 |
| Guingamp | 0 | 0 |
| Lille | 0 | 0 |
| Lyon | 0 | 0 |
| Marseille | 0 | 0 |
| Metz | 0 | 0 |
| Monaco | 0 | 0 |
| Montpellier | 0 | 0 |
| Nantes | 0 | 0 |
| Nice | 0 | 0 |
| Paris Saint-Germain | 0 | 0 |
| Rennes | 0 | 0 |
| St Etienne | 0 | 0 |
| Strasbourg | 0 | 0 |
| Toulouse | 0 | 0 |
| Troyes | 0 | 0 |