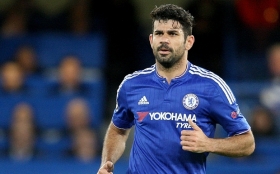 Premier League holders Chelsea have finalised a transfer package with Atletico Madrid for the sale of Diego Costa. The move will be completed in the New Year, subject to a medical and agreement of personal terms.
- read news story
Breaking Transfer Stories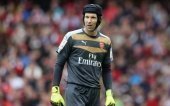 Arsenal host West Brom on Monday and will look to continue their rediscovered form albeit without the service of Danny Welbeck.
-
read news story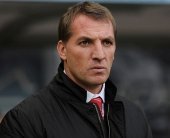 A topic that has been frequently brought up due to Celtic's utter dominance is the Scottish Premier League, Brendan Rodgers has commented that it would be "amazing" if Celtic joins the Premier League.
-
read news story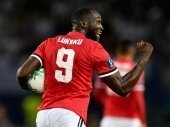 In what was initially seen as a light-hearted chant, Lukaku has been forced to step out and urge fans to scrap the song after it was deemed as racist by some anti-racist organisations.
-
read news story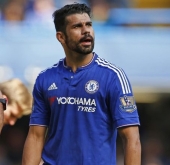 As Diego Costa prepares a return to Atletico Madrid, he has come on record to rubbish claims of strong animosity between him and Conte.
-
read news story
| Team | P | PTS |
| --- | --- | --- |
| Manchester City | 5 | 13 |
| Manchester United | 5 | 13 |
| Chelsea | 5 | 10 |
| Newcastle United | 5 | 9 |
| Tottenham Hotspur | 5 | 8 |
| Huddersfield Town | 5 | 8 |
| Burnley | 5 | 8 |
| Liverpool | 5 | 8 |
| Southampton | 5 | 8 |
| West Bromwich Albion | 5 | 8 |
| Watford | 5 | 8 |
| Arsenal | 5 | 7 |
| Stoke City | 5 | 5 |
| Swansea City | 5 | 5 |
| Leicester City | 5 | 4 |
| Brighton and Hove Albion | 5 | 4 |
| West Ham United | 5 | 4 |
| Everton | 5 | 4 |
| Bournemouth | 5 | 3 |
| Crystal Palace | 5 | 0 |
| Team | P | PTS |
| --- | --- | --- |
| Barcelona | 5 | 15 |
| Sevilla | 5 | 13 |
| Atlético de Madrid | 5 | 11 |
| Valencia CF | 5 | 9 |
| Levante | 5 | 9 |
| Real Sociedad | 5 | 9 |
| Real Betis | 5 | 9 |
| Real Madrid | 5 | 8 |
| Villarreal | 5 | 7 |
| Athletic Club | 5 | 7 |
| Leganés | 5 | 7 |
| Las Palmas | 5 | 6 |
| Eibar | 5 | 6 |
| Getafe | 5 | 5 |
| Girona | 5 | 5 |
| Espanyol | 5 | 5 |
| Celta de Vigo | 5 | 4 |
| Deportivo de La Coruña | 5 | 4 |
| Alavés | 5 | 0 |
| Málaga | 5 | 0 |
| Team | P | PTS |
| --- | --- | --- |
| Napoli | 5 | 15 |
| Juventus | 5 | 15 |
| Internazionale | 5 | 13 |
| Milan | 5 | 12 |
| Torino | 5 | 11 |
| Lazio | 5 | 10 |
| Roma | 4 | 9 |
| Sampdoria | 4 | 8 |
| Atalanta | 5 | 7 |
| Fiorentina | 5 | 6 |
| Cagliari | 5 | 6 |
| Chievo | 5 | 5 |
| Bologna | 5 | 5 |
| SPAL | 5 | 4 |
| Sassuolo | 5 | 4 |
| Udinese | 5 | 3 |
| Genoa | 5 | 2 |
| Verona | 5 | 2 |
| Crotone | 5 | 1 |
| Benevento | 5 | 0 |
| Team | P | PTS |
| --- | --- | --- |
| Borussia Dortmund | 5 | 13 |
| FC Bayern München | 6 | 13 |
| TSG 1899 Hoffenheim | 5 | 11 |
| Hannover 96 | 5 | 11 |
| FC Augsburg | 5 | 10 |
| FC Schalke 04 | 5 | 9 |
| Borussia Mönchengladbach | 5 | 8 |
| Hertha BSC | 5 | 8 |
| RB Leipzig | 5 | 7 |
| Eintracht Frankfurt | 5 | 7 |
| VfL Wolfsburg | 6 | 6 |
| Hamburger SV | 5 | 6 |
| VfB Stuttgart | 5 | 6 |
| Bayer 04 Leverkusen | 5 | 4 |
| 1. FSV Mainz 05 | 5 | 3 |
| Sport-Club Freiburg | 5 | 3 |
| SV Werder Bremen | 5 | 2 |
| 1. FC Köln | 5 | 0 |
| Team | P | PTS |
| --- | --- | --- |
| Paris Saint-Germain | 6 | 18 |
| Monaco | 7 | 18 |
| St Etienne | 6 | 13 |
| Bordeaux | 6 | 12 |
| Lyon | 6 | 11 |
| Nice | 7 | 10 |
| Marseille | 6 | 10 |
| Nantes | 6 | 10 |
| Caen | 6 | 9 |
| Guingamp | 6 | 9 |
| Angers | 7 | 8 |
| Montpellier | 6 | 7 |
| Toulouse | 6 | 7 |
| Amiens | 6 | 6 |
| Rennes | 6 | 5 |
| Troyes | 6 | 5 |
| Lille | 7 | 5 |
| Dijon | 6 | 4 |
| Strasbourg | 6 | 4 |
| Metz | 6 | 3 |