Man City complete Hargreaves move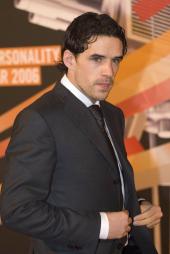 Owen Hargreaves

has signed for Man City on a free transfer, signing a one year deal at the Etihad Stadium. Hargreaves had been linked with a move to West Brom.
However, Roberto Mancini has decided to make a move for the injury ravaged midfielder, aged 30, as a backup for the first team.

The England international is sure to disappoint former club Man Utd, after he left for the club's biggest rivals.