Capello warns Carroll over lifestyle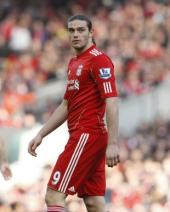 Fabio Capello

has warned Liverpool striker

Andy Carroll

to calm down his private life and ensure that he returns to full form if he wants to return to the starting line up for England.
Andy Carroll has been left on the sidelines in England's most recent game against Bulgaria, despite being a regular for Capello back in March.

"Andy needs to be careful," said Capello.

"I don't know anything about his lifestyle. It is a private problem that I never spoke about.

"But if he wants to be a good player and a good sportsman, he needs to drink less than the others.

"He is not at the top of his form at the moment but he was fantastic in the last two training sessions.

"I was really happy with him and told him he needs to do the same when he goes back to Liverpool.

"He will be a really important player for Liverpool, and for us."