Platini slams Beckham to PSG move talk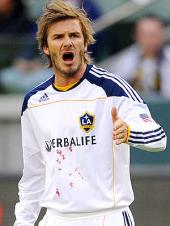 Former France international and current UEFA president

Michel Platini

has slammed the merits of Paris St Germain making a move for former England captain.
Platini thinks that Beckham's move is purely motivated by money.

Platini quipped: "Beckham in Paris will certainly be good for shopping. I love this player but he is not the footballer he was.

"And if he comes to Paris now it will be to do something other than football."