Milner asks Man City owners to remain patient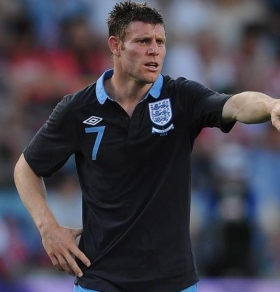 James Milner

has urged Manchester City's owners to remain patient and have trust in the team and current manager

Roberto Mancini

. There appears to be question marks about the long term future of Mancini, who looks set to miss out on winning any silverware this year.
The Citizens surrendered a huge lead at the top of the Premier League to have now fallen eight points behind arch rivals Man Utd. A series of poor displays as well as Manchester United's incredible form has seen City slip into second place.


But James Milner has urged the club's owners to retain faith as building a Championship winning team takes its time.


"We have brought players in and it takes time for them to settle, coming from abroad or from other clubs, and gelling as a team. We have challenged this season and are still fighting until the end," said Milner.


"As a team, to move forwards, to keep improving, you have to work hard and be together for a number of years. Hopefully, we will keep improving as a team and moving forwards as a club.


"United are obviously a strong side, but we knew that all season. For the last 20 years, they have got that knack of winning and know how to close out title races. This is the first year we have been up there as a group. But it is not over yet. We will keep fighting to the end.


"Learning is the biggest thing, of being in these positions. Last season, we won the FA Cup, having that winning mentality to go on and win trophies."