RvP to quit Arsenal, says Campbell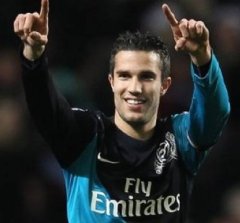 Former Arsenal defender

Sol Campbell

commented that

Robin van Persie

will leave the club unless the club is ready to sign more quality players. Campbell said that RvP is doubtful about the club's ambition to challenge for the title and has placed his contract talks on hold until the summer.
The Gunners' captain has only a year left on his contract and no talks has started on a new deal yet. RvP had earlier said that his focus is on making sure that Arsenal secures a top-four finish. He had also said that "There is not much time to think about anything else. The club and I have both agreed to speak at the end of the season".

The Dutchman has been in superb form all season scoring 34 goals and deserves to be the most valuable player in the Premier League. He has surely had an unbelievable season, and that is exactly what Campbell thinks. The 37 year old ex-Arsenal man said that the club need more players like van Persie who can make a difference on and off the pitch.

"If they don't buy more players, he will leave. He is going to feel there is a lack of ambition at the club" , said Campbell.