Messi's father says forward's vomiting is not a problem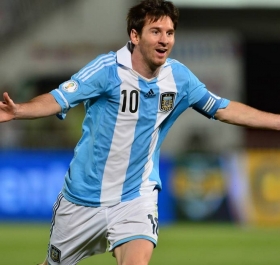 Lionel Messi

's father has told reporters that his son's vomiting during and before games is no concern for the player. The Barcelona man has often been seen struggling on the pitch after a bout of sickness.


Messi's father insists that there is nothing to worry about and the Argentine attacker will be at his best for the World Cup.

"This subject has been around for years now," he said. "The necessary studies were done at Barcelona. All the doctors say there is no need to be concerned. It does not just happen to him, but to other great athletes in other sports too. It is a bit about the stress, or a little stomach problem, but there is nothing else. There is no need to give it too much attention, he must take precautions and nothing else."