Croatia manager Kovac ready for Brazil ahead of opener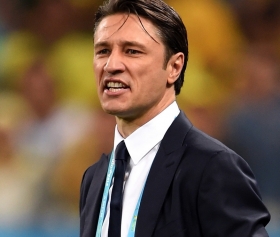 Croatia manager

Niko Kovac

is ready to take on Brazil in his country's opening game with Brazil today and told The Guardian that the Croats will not simply defend in the game with the tournament favourites.


Many have tipped Brazil for a big win in their first game of the tournament, but Kovac has hinted that he has used technology and analysis to identify ways to defeat the hosts.

Kovac told reporters: "We will have to neutralise the initial wave of their aggression and lead the game in a direction that suits us. Croatia never parked the bus against anyone and we won't start doing that now. At least that's what I hope for, because things don't always go the way you want them, no matter how good your plan is.

"If research can help us discover cures for diseases, it surely can improve a football team. Whether it's data analysis or biomechanics, it can give you an edge – and I'd be a fool if I didn't want that edge."