Best free transfers on Football Manager 2015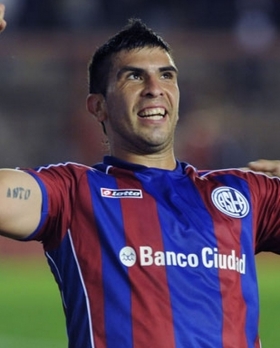 Football Manager 2015 is out and fans all over the world are busy taking on their next challenge - but who are the players to sign on a free transfer?
Well, really, it all depends on the club you're going to manage. For a top level team, you might want to turn to Victor Valdes. A free agent since he quit Barcelona at the end of last season, the Spaniard is available on a free transfer. He's not going to be cheap though, so prepare to spend big on his salary.

Diego Lugano, who was released at the end of last season by West Bromwich Albion, is currently a free agent. The Uruguay captain is available for many top sides and will also consider dropping down a tier, for example, heading to a Championship club. Lucas Marques is also an excellent defensive option, the right back is an excellent defender and is wanted by numerous top teams at the start of the game. John Mensah also offers an interesting option at the back. The former Ghana international is available on a free transfer from the start of game and comes with a vast array of European top level experience. At just 31-years-old, Mensah also has time on his side, expect at least two seasons. When it comes to experience, Joseph Yobo, formerly of Everton and the much travelled full back Anthony Reveillere is an attractive option.

If you're a mid level team, perhaps you'd like to consider a move for former Tottenham and Wolves midfielder, Jamie O'Hara. The player has slipped down a few divisions in recent years but definitely still has the talent for a second tier team. Why not partner him alongside former Arsenal and Atletico Madrid midfielder, Fran Merida? He's talented and he's still young - a great option indeed. Chris Eagles could also be an interesting addition to your squad, should you be looking for some British talent.

When it comes to attacking options, Portuguese veteran Simao still has the quality needed to push on for a top to mid-level team. Many Everton fans will fondly remember striker Denis Stracqualursi, who has yet to find a new club since the start of the season. His statistics will appeal to those looking for some experience to lead their attacking line.