The Leicester City Fairytale - How Its Happened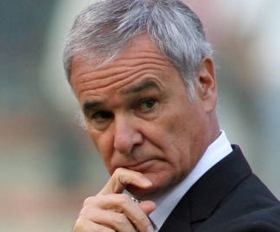 Leicester city currently find themselves 5 points clear at the top of the premier league. It is a fairy-tale story that has captivated the imagination of every football fan around the world. With only 7 games to go until the end of the season, they are in a great position to cause one of the biggest shocks world football has ever seen.
The unsteady start

At the start of the season popular manager Nigel Pearson got sacked after somehow leading Leicester to Premier League survival in what was described as the greatest escape ever. However after a controversial video led to his son be sacked from the club, he soon followed with Leicester fans left worried about who was going to replace him. The man to take the job was Claudio Ranieri. His appointment caused distress from Leicester fans, with legend Gary Lineker addressing his concern on twitter. They needn't have worried.

Brian Clough's forrest team.

The Leicester fairy-tale has been linked to Brian Clough Nottingham Forrest team, and looking through the squad you can see the similarities. Jaimie Vardy plays a lot like their striker Tony Woodcock and Mahrez's creativity in midfield resembles the creativity of John Robertson. The transfers are also the same. Brian Clough had a tendency to sign player that were not household names and turn them into superstars. N'Golo Kante has been one of the main reasons that Leicester have been performing so well. His solid as a rock midfield performances has earned him many plaudits. He was a relatively unknown player at the start of their season and has been one of the best midfielders in the premier league this year. And arguably this season's best player Riyad Mahrez was signed for a small fee from French league 2 side Le Havre. Another unknown player. Who has bagged himself 16 goals and 11 assist.

Its the same team!

When Ranieri arrived he decided to keep the club relatively similar in terms of coaches and players. He kept most of the backroom staff, and the squad he has isn't one that had tens of million pounds invested into it. Danny Drinkwater and Marc Albright on still play in midfield while ex non-league striker Jamie Vardy is in the goal scoring form of his life. After breaking the premier league record for most  consecutive goals he will be hoping that he can add a premier league medal to go with it.

Tactics

Leicester play a high pressing game, they press in groups of three meaning that opposition players have less space and are pressured into making mistakes. They aim to plan the ball high on the pitch and once won, they use the pace of their side to tear teams apart. The pace of Jaimie Vardy and the skill of Mahrez can create chances out of nothing with the two wingers overlapping they are a real threat going forward.

People keep saying that they will drop away, however they just keep picking up results. The fairy-tale could become a reality.