Pepe Shows Interest in Signing for Chelsea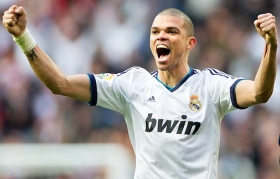 Real Madrid centre-back Pepe has indicated that he could move to Premier League outfit Chelsea at the end of the season, the Daily Mirror reports.
The 33-year-old has reportedly been offered a one-year contract extension by the Spanish giants, however Pepe wants a two-year deal.

One of the clubs he is rumoured to sign for is Chelsea, who have struggled defensively so far this season, and who would welcome the world class defender with open arms.

Pepe will have the option to sign pre-contracts. agreements at the turn of the New Year, however it is just as likely that he will sign a contract extension at Real Madrid.