Deadline Day Movement for Young?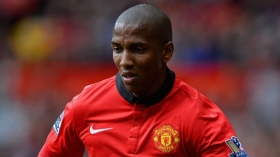 Ashley Young

, 31, is wanted by a number of clubs in the premier league and the Chinese Super league. 
The former Aston Villa marksman has found matches difficult to come by with the availability of better options at Jose Mourinho's disposal but the Manchester United's manager, Mourinho, has reiterated his desire to let Young stay with the club still competing on all four fronts - EPL, FA Cup, EFL Cup, Europa League. 

" The only player that I am aware of a possibility to leave is Ashley Young - a player I would love to keep." said Mourinho

He continued " I am waiting for January 31 to know what's going on. I'm not happy if he leaves, but he's the only player that I'm informed has the possibility of leaving."

" That's why he didn't play (against Wigan in the FA Cup) and I gave chances to other people, because I don't know if he's going to stay. If I could choose, definitely yes he would stay with us. 

West Brom, Stoke City, Watford and Chinese club Shandong Luneng are keen to sign the versatile player on deadline day.