Everton lining up Lukaku replacement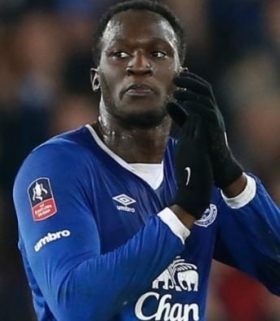 Romelu Lukaku

has become a talisman for Everton Football Club since he arrived, providing a constant flow of goals in the Premier League. With the Belgian striker hesitant over signing a new contract, many fear that he will leave. If the powerful centre forward does depart, Everton scouts have identified a potential replacement, which would also leave them with plenty of money spare from the Lukaku sale. 
The Sun today have reported that Orlando City striker Cyle Larin has been identified to fill the gap that would be left by Lukaku. Measuring in at the same height as Lukaku, Larin provides similar aerial presence and strength, alongside a useful turn of pace too. 

In his two full MLS seasons for Orlando City, the Canadian has scored an impressive thirty two goals, form which has continued into the new season where he has scored three goals in his team's opening two games. 

Several clubs from other European nations have also been monitoring Larin, along with a few English Championship teams. Everton feel that his attributes, along with his youth (just 21 years old), add up to give him a bright future in the Premier League. 

With Lukaku requiring a high transfer fee should he leave Goodison Park in the summer, Everton will have much of that left to reinvest should they decide to sign Cyle Larin, who has a rumoured pricetag of around £2 million.