Roberto Mancini wants to manage this team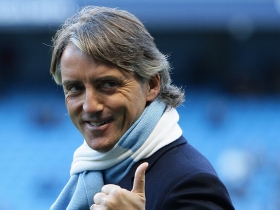 Roberto Mancini

has managed some of the highest profile clubs in European football, and been very successful in the process. Now he has named another famous European club that he admires and would like to manage.
Premier League fans will mainly know Mancini's managerial career for his time at Manchester City, where he lead them to the 2012 Premier League title. Since his time at the Etihad, Mancini has managed at Turkish side Galatasary, before returning for a second spell in charge of Inter Milan. 

Currently unemployed, Mancini distanced himself from rumours that he would take over Leicester City, a club where he had a loan spell as a player. Mancini was not impressed with the way that they dismissed fellow countryman Claudio Ranieri, meaning that he was not interested in taking the reigns at the King Power Stadium. 

In an interview with the Sunday Post, Mancini has explained that he would one day like to manage Scottish Premiership side Celtic. The Italian suggested that if Celtic are in a position in the future to challenge regularly in European competition, he would be delighted to be their manager. One of the factors that makes Mancini admire the club so much is it's fanbase. "The Scottish fans are the best in the world. I love them." He also said that he would like to see Celtic and Rangers in the English Premier League, although admits that it would damage Scottish football massively.