Loew reacts to Germany World Cup elimination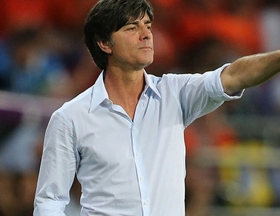 Germany coach

Joachim Loew

has said that his side deserved to be knocked out of the FIFA World Cup in Russia after their 2-0 defeat to South Korea.
With Sweden defeating Mexico by three goals to nothing, the Germans needed a win and to a superior goal difference over the Swedes and Mexico to make it through to the last 16.

The South Korean goalkeeper did not help matters as he made save after save to deny the four-time world champions any goal.

"We saw Sweden had taken the lead so we needed to keep the pressure up but our team was missing the ease of play and the classiness we usually have. So, we deserve to be eliminated, yes," said Loew, reports BBC.

It was thought that their dying minute win over Sweden via a Toni Kroos freekick will be the beginning of great things for Loew's men, but their performance against the Asians shows that they are no where near their best.

The Germans have lacked the defensive solidity that saw them win the competition in Brazil four years ago.

Even in their 2-1 win over Sweden, the Germans were lucky to win the game as the Swedes had chances that could have seen them defeat the Germans.

Janne Andersson's men also had what looked like a genuine penalty turned down.

This is the first time since 1938 that the Germans have been knocked out in the opening round of the World Cup.

They have also joined the list of world champions who have been knocked out of the very first round in recent tournaments.