Maurizio Sarri declares that David Luiz will have a big future at Chelsea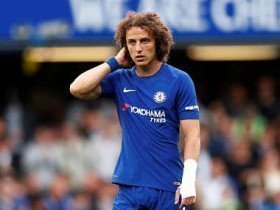 The new Italian boss has assured game time for the Brazilian the season ahead and this may well turn the coin for Luiz's career at Stamford Bridge.
The former PSG man had a bit of an unconvincing campaign under predecessor Antonio Conte, with injuries and a strained relationship keeping him sidelined in the later part of the past season. But his chapter under Sarri looks promising. 

David showed sheer amount of commitment in the Community Shield as well as in the 3-0 victory over Huddersfield in the league opener to mark a good start to the 2018/19 campaign. Therefore, it made Sarri to believe that the center back deserves a change of mood in his second stint at Chelsea.

"I don't know about what happened in the past but now he (Luiz) has a good chance," said a convinced Sarri, "We only have to carry on like we are doing now with him."

The ex-Napoli boss also insisted that David will fit in any system of the backline whether it is three or four.

"I disagree that he can only play as one of three central defenders. If you are are a good defender, you can play in a line of three or in a four."

"David has a big future here. He will be useful for us not only on the pitch but in the dressing room. I very much enjoy his attitude when I am working with him", he ended.