Similarities Between Current United Side And Their Relegated Team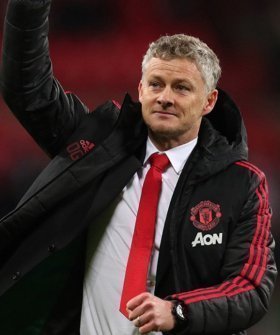 It has been a disastrous start to the season for Manchester United, and already there are calls for another change in direction. There have been many pundits and ex-players that have vented against this, but the writing could be on the wall for the Red Devils.
This season they have plummeted to their lowest ever odds for relegation, something that would be a shock, but also something that the best bookmakers in the UK for football don't take for granted anymore following the famous Leicester City title-winning season. However, the famous Red Devils couldn't really get relegated, could they?

The last relegation for the Red Devils came back in the 1973-74 season, and already there are striking comparisons to that same season.

Start To The Season

The most damning evidence of this would be the comparison between both United sides start to the season. In both of these season's United have only won twice in their opening six games. Granted, it could be a small fact, but United have typically been strong starters, and have won at least more than this in more of their season's in the Premier League.

However, the current season also marks the worst start to a season for the Red Devils in 30 years. It could be down to injuries, but regardless, it isn't a record that players will be bragging about when they have grandkids.

Too Good To Go Down

United's relegation in 1974 beggared belief, as experts throughout the season, declared that the side were too good to go down. This phrase has been leathered around since the Premier League began, with Newcastle United's first relegation also proving that no side is ever too good to go down. Of course, this current United side has a much better squad on paper than that Toon side, but so did the 1973-74 United outfit. The relegated United side included Sammy McIlroy, Brian Kidd, Lou Macari and a certain George Best.

To put that list of players in comparison to the current crop would be unfair to the current squad. But, the fact remains that no side can ever be lamented as too good to go down as the league table doesn't lie at the end of the campaign. Players such as Paul Pogba, Marcus Rashford and David De Gea wouldn't want a relegation on their CV, but history shows us that these players will have to perform better. De Gea's recent decision to sign a new deal suggests that he believes in United's continued ambition.

Lack Of Goalscoring Threat

United's decision to sell Romelu Lukaku and loan out Alexis Sanchez in the summer have been questioned throughout the season so far, and they have been lamented for not having a goalscoring threat. Incidentally, that was the same in 1973-74, as the top scorer in that season was McIlroy who could only register six. United have that same problem in this current season, and if team's fighting against relegation don't have a clear goalscorer, then they will be in big trouble.