Premier League Transfer Betting Predictions for 2020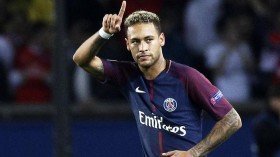 A look at the potential transfers into the Premier League, particularly at the sharp end, and a few players who might leave it altogether. 
Betting Forecasts for Premier League Transfers in 2020


The transfer windows are always a hectic time for teams up and down the Premier League as title contenders seek to get their hands on the trophy and relegation strugglers desperately try and cling on. Nothing is ever certain until the transfer period is over, but here are some thoughts on who might be joining and leaving Premier League teams in 2020.




Transfers to Reignite Man City's Title Hopes?


After a recent defeat to Wolves, Manchester City's hopes of retaining their title against Liverpool (who have had a perfect start to the season, winning every match they've played) are looking a bit shaky. But, at the time of writing, they're still second in the table, and an 8 point gap is far from insurmountable.

Manager

Pep Guardiola

has his eye on

Dani Ceballos

, the Arsenal midfielder, to help improve Man City's chances before the season ends. The club's also looking to bolster its defence, and one name that's been mentioned is

Nathan Ake

(Bournemouth). The team's been hit with a string of defensive injuries lately, the most recent being

John Stones

' injured thigh. Alas, however good a squad or manager, bad luck sometimes can't be avoided.

Before the season started, Manchester City were the bookies' favourites for the title, with Liverpool a strong second. The early results have seen this flip, but the odds on both remain very short. For what it's worth, I think the winner without Manchester City or Liverpool market might be the most interesting one (Leicester are right there but have odds of around 8/1, which is something to think about).




Men in Demand – Pogba and Kanté


Manchester United have had a distinctly so-so start to the current season, languishing in a tightly congested midfield. Selling

Romelu Lukaku

to Inter Milan isn't looking like such a hot decision, and there are several big name teams, including Real Madrid and Juventus, eager to get talented midfielder

Paul Pogba

to bolster their title bids.

Real Madrid and Juventus are both teams that may also be after Chelsea's defensive midfielder N'Golo Kanté. Perhaps not surprising given he helped France win the last World Cup, but with Chelsea trying to break away from the pack and become title contenders again they'll probably be less than keen to part ways with him.





Things could scarcely be going more smoothly for

Jurgen Klopp

's Liverpool. At the time of writing the team's played eight and won eight. But as last season showed, leads can be overturned, and only a fool would be complacent with well over half the season to go. Indeed, even after the recent loss to Wolves,

Pep Guardiola

said he still believes the reigning champions can retain the title and beat Liverpool again.

But no team's perfect. The next time the transfer window opens Liverpool have their eye on

David Neres

, the Ajax winger, to help sharpen Liverpool's attacking power. On a similar note, there could be a return for

Luis Suarez

, who seems to be finding life less than lovely at Barcelona.





There's been speculation linking striker Aleksandr Sobolev (of Krylia Sovetov) to Arsenal come the next transfer window. Scouts have apparently been sent to see the young Russian player in action, and the man himself seems quite happy at the prospect of playing in the Premier League. Another potential move to strengthen the forwards could come with a reported plan to sign

Donyell Malen

(of PSV Eindhoven). The Dutch forward's struck a rich vein of form recently, and used to be in Arsenal's youth program (the Gunners sold him for about 1% of the expected asking price if they bring him back).

Another name in the frame for Arsenal is RB Leipzig's

Dayot Upamecano

, but this might only happen when the season ends. Why the delay? Because the cost of a release cause is deemed prohibitively high, so if the team waits a few months they could save themselves £18m.

If you're interested in taking a punt at the best UK casino, then you'll find that Top 10 has multiple offers from UK online casinos for you to consider.




Bale and Koulibaly to MUFC?


One name that's been thrown around is Real Madrid's

Gareth Bale

. The talented Welshman has been with the Spanish giants for several few years now, and rumour has it they're quite content to see the back of him. Bale would be a great asset for a Premier League side, and with Manchester United lacking a cutting edge up front, he could be just what they need. But if he does go walkies from Real, the Red Devils can expect plenty of competition to sign him up.

Another significant signing could be Napoli's

Kalidou Koulibaly

. With MUFC (at the time of writing) in the balance, a few points off the Champions League spots but also just a few points from the relegation zone, a good or bad transfer window could make all the difference. Koulibaly could be very helpful for strengthening the defence and he's said to be near the top of Manchester United's wish list.

Spurs' pair

Eric Dier

and

Lucas Moura

are also rumoured to be of interest to the club. Another player that MUFC reportedly have their eyes on is Bayer Leverkusen's

Kai Havertz

, but he's also on the list of possible transfers for Liverpool and Manchester City.




Neymar?


The dog that didn't bark last time was Neymar, whose stint at Paris Saint-Germain has not exactly been a time of frolicking fun so much as ill-feeling from the fans. Many expected him to leave the club in the last transfer window, and whilst he didn't there's plenty of speculation he'll jump ship at the first opportunity. Manchester United is, once again, one name that's been linked to the talented forward, but there will likely be some competition.